A woman who pleaded guilty to neglecting three horses has walked free from court after being allowed to serve her jail sentence in the community.
Naomi Boyle, 42, reappeared before Penrith Local Court on Wednesday, April 26 charged with 'commit an act of aggravated cruelty upon an animal', 'being in charge of animal fail to provide vet treatment' and 'fail to provide proper and sufficient food to animal'
According to a lengthy set of agreed facts tendered to the court, RSPCA Inspector, Natalie Virag attended Boyle's Orchard Hills property in July, 2022, to investigate a complaint of three horses in poor body condition.
She observed that the horses, known as Johnny, Bugs and Spirit, were in poor condition and bare paddocks without food.
Less than a month later, Virag followed up with the defendant and was advised that a vet from Agnes Banks Equine Clinic would assess the horses and their diets.
At the appointment, the horses were given medicated baths and the vet spoke extensively with Boyle about how to manage their severe rain scald.
According to court documents, Boyle contacted Virag in September because "Johnny was down".
A short time later, she attended the property with another RSPCA officer and a vet who observed that he was emaciated with acute lameness, dermatitis on his lower limbs, overgrown hooves and a rapid heart rate.
The vet then informed Boyle that Johnny could not maintain any body heat due to his level of emaciation and that he needed either intensive care or to be euthanised.
Boyle consented to the humane euthanasia of the horse which was carried out by the vet, court documents reveal.
Two days later, the remaining horses were seized and transported to Hawkesbury Equine Veterinary Centre for further clinical examination.
On September 20, Boyle voluntarily participated in an electronically recorded interview where she admitted that she only checked on the horses every few days, telling officers that it was her teenage son who fed them.
She also told them that she was in charge of all three horses, but Spirit was owned by another person.
The defendant then surrendered Bugs to RSPCA NSW and Spirit was returned to its owner after receiving veterinary care.
Boyle's lawyer previously told the court that his client "has no criminal record and positively contributes to the community".
He also said she [Boyle] was remorseful and "didn't know why" the horses continued to deteriorate.
Magistrate Gregory Moore told the court that failing to treat parasites predisposes horses to weight loss, lethargy and sepsis, noting that the offences fall within the "mid-range of seriousness".
Before handing down his sentence, he told the court Boyle's "prospects for rehabilitation are good" and he is "confident that she will not reoffend".
"I'm satisfied the defendant is not a threat to the community," he said.
Magistrate Moore also took into account her guilty plea and apology letter which said, "although she provided care for other animals on a foster care basis, she was inexperienced with horses".
Boyle was convicted and given a 14 month Intensive Corrections Order.
She was also ordered to pay $3765.62 in professional costs to the RSPCA.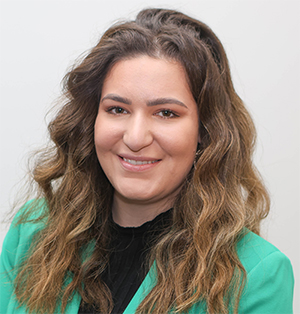 Formerly with the ABC, Makayla is a graduate of Western Sydney University. She covers a variety of news topics for the Weekender, including courts.