Karen McKeown cannot believe that she will be getting paid to talk in Parliament, but listening to the community to invoke change will be her not so secret weapon to having a successful term as the new State Member for Penrith.
After an intensive campaign leading up to the NSW Election on March 25, that saw Labor dominate around the state, McKeown has been in a state of "limbo" until the declaration of results for each Legislative Assembly district on April 14.
Still having to pinch herself that she was able to pry the seat out of former long serving MP Stuart Ayres' grip following her unsuccessful attempt in 2019, the stars aligned with the former Mayor.
"I think there was certainly an appetite for change coupled with the policies we were putting forward that appealed to people such as dealing with cost-of-living and tolls, plus I have been in the field for a long time so people knew me which helps," McKeown said.
"With incumbency people can know your name but if you have been in a while and issues haven't been sorted there can be that sense of frustration, which worked in my favour."
Raring and ready to take on the role, improving frontline services, which was a major Labor platform during the election, is front of mind for McKeown.
"We already went to Penrith Public School through the department with Prue (Car) as the Deputy Premier, which was great, but I want to be able to get out there and visit some schools, and the hospital is a must do," she said.
"I want to visit fire stations, the ambulance centre and have a meeting with the Police Area Commander because I don't pretend to have the solutions, but these people do and when you talk to them, they let you know what's important and what needs to be changed."
A weekly "Coffee with your MP" could also be on the cards at different locations around the electorate as McKeown strives to be "accessible and visible" during the next four years.
A task for the Penrith City Councillor of the last 18 years, will now be juggling her roles in the two levels of government, something she thinks she will be able to master.
"There is legislation in place that says if you are elected you can continue on Council until the next election or for 18 months, whichever comes first because so many people tend to get elected to other tiers of government from local government so they don't want to start by-elections because it is expensive for the community," she said.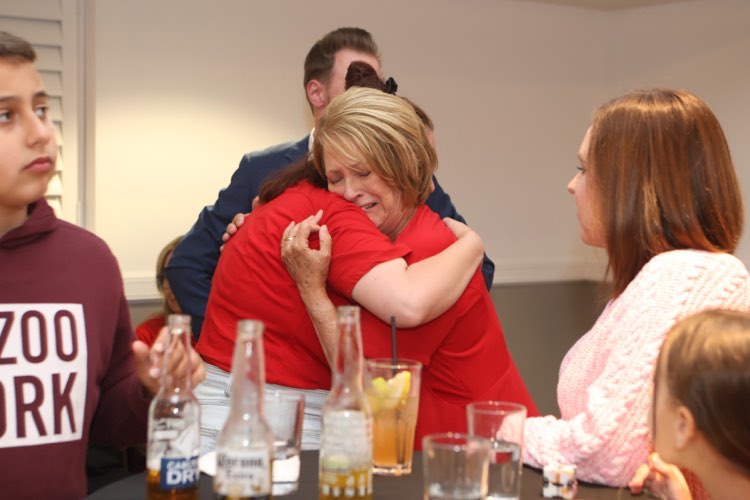 "That money can be better spent by Council, so it will be a matter of time management but as a mum of four who has studied for a degree and worked full-time, I think I will be able to do that quite well."
As the Penrith region continues to develop, the new MP will ensure that her constituents get what they deserve.
"Anything that is in the pipeline we have committed to carrying forward and now it is my job to look at what's in the best interest for Penrith," she said.
There's no question one of the most challenging projects for McKeown moving forward will be the planned Penrith Stadium overhaul.
"I have to be briefed on the business case for the stadium as there was a heap of community consultation done, and the figures. I just worry that the cost of construction will blow out, but I will get all the information and sit down to have a very robust discussion with the Treasurer around such things," she said.
"Others believe that Penrith has had an overabundance of infrastructure and buildings going on but it is because we are a growing city and I always argue back that it is because we need that in order to keep up, so I am going to be out there loud and proud as a voice for Penrith."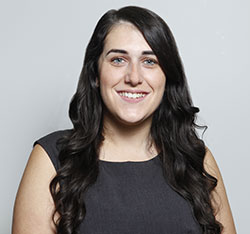 A graduate of Western Sydney University, Emily covers Local, State and Federal politics for the Weekender, as well as crime and general news.