PCYC Penrith has launched a new initiative and is calling for help to support local youth who are at risk.
The Ambassadors Club is seeking members to sponsor the club for 12 months to ensure that vital programs for young people can continue.
With PCYC being 90 per cent self-funded, some programs are not able to run if targets are not reached, so a more reliable source of fundraising was needed.
"Every time PCYC thinks of a great initiative to help someone in a group they have to then find extra funds to get it off the ground, so sometimes a project can only be done once," PCYC Committee President, Gai Hawthorn said.
"We needed something more reliable and sustainable, so we thought of the concept that if we had a minimum number of local businesses or individuals on board then with that income flow we can have programs forecasted for the future."
PCYC Penrith Club Manager Tristan Summerhayes said sponsors will also receive some perks from their donations and will receive updates on where the money is going.
"We will be putting business' logos on our TV screen in our foyer, a hyperlink on our website and a couple of shout outs on social media to acknowledge they are part of the Ambassadors Club," Summerhayes said.
"We will be doing some newsletters on how we are spending the money and some good news stories, and businesses will have the opportunity to be part of a networking event."
Offering programs that assist young people with preparing for work or improving their mental resilience, Summerhayes sees firsthand the positive impacts PCYC has on locals.
"These programs really touch base with mental wellbeing and our after school programs are very beneficial for kids as an outlet to socialise with friends and have time away from the stressors that are in their lives," he said.
"We do see some caregivers not being able to afford these programs, so having local businesses would give us the opportunity to help these disadvantaged youth to be able to access these programs and not leave them in the dark."
AonAri Property, Rafton Family Lawyers, ALA Law, Nepean Valley Rotary and Rotary Club of Penrith are some of the first members to sign up.
As a team of mums, ALA Law Marketing and Events Coordinator Gina Neilson said it is crucial to support youth because they are "the future of our society".
"We believe in investing in their education, health, and wellbeing; therefore, we are ensuring a brighter future for everyone," Neilson said.
"Additionally, supporting young people helps to create a more equitable and just world, where everyone has access to opportunities and the ability to reach their full potential.
"When we provide resources and support to young people, we are strengthening our communities and building a better tomorrow."
For more information or to join the Ambassadors Club, call 4732 1755 or email [email protected].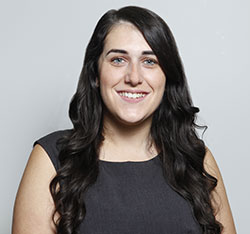 A graduate of Western Sydney University, Emily covers Local, State and Federal politics for the Weekender, as well as crime and general news.