The Sydney Royal Easter show brings visitors, participants, and judges from far and wide each year for the best of the best in entertainment, agriculture, and food.
When it kicks off this week at Sydney Showground, Penrith will well and truly be represented, with local veteran and novice competitors set to show off their stuff.
Glenmore Park's Jackson O'Mara has been woodchopping ever since he was four-years-old, inspired by his Dad and his pop. Now, at 12-years-old, Jackson will be achieving a long-term goal by competing in the Junior Development program section of the Sydney Royal Woodchopping & Sawing Competition.
For Jackson, this is a dream come true.
"I'm just really excited to compete," he said.
In preparation for the competition, Jackson has been competing in other shows around the state including just down the Northern Road at Camden Show, as well as keeping up his fitness through football and cardio training.
Though he admits he probably won't take out first prize this time around, being the youngest male entered, Jackson says he's just looking forward to the experience, and to work towards his goal of being a World Champion by age 18.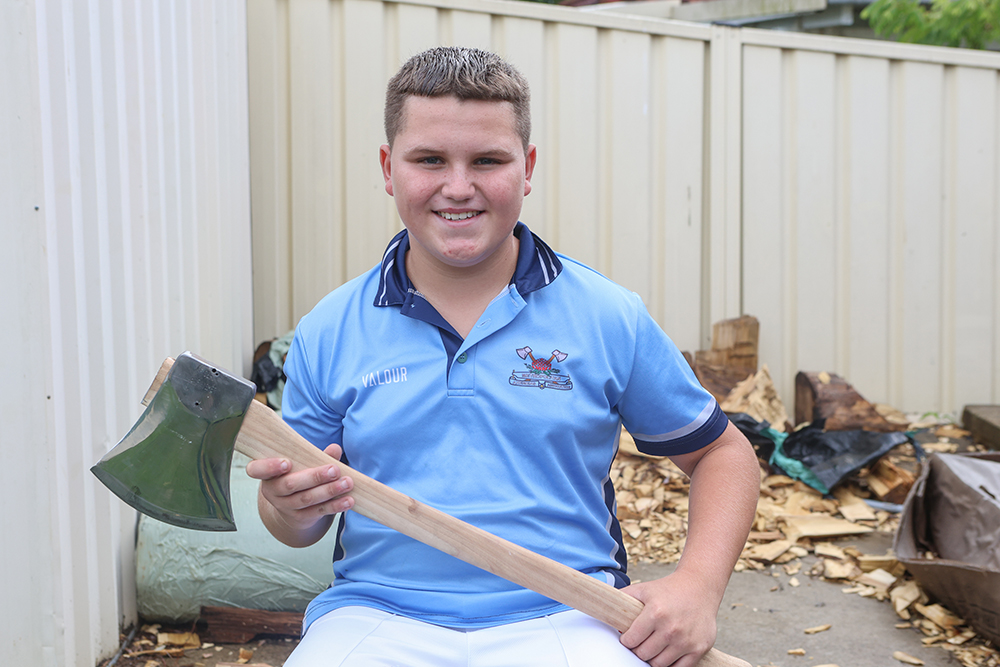 Jackson's Dad, Luke O'Mara, couldn't be prouder of his progress and says it's all about the experience.
"You're not there to win, you're there to compete and get a new experience," he said.
"Hopefully he makes the finals, but we'll see what happens!"
Joining Jackson for her second rodeo is 22-year-old Brittany Jones, who is entered in the Beef Cattle Paraders and Beef Cattle RAS Youth Show.
Jones first discovered an interest in cattle whilst studying agriculture at Caroline Chisholm College, before going on to join the show team at Western Sydney University. It was from there that she met up with the stud she's working for now – Raydon Park Limousins.
Having worked alongside the team for just over a year, Jones has been splitting her time between her home in Kingswood, and Mulloon. Despite doing shows almost every weekend, she admits she can't wait to come back to the Easter Show.
"I did the Easter Show last year, and it was my first time doing Sydney, so it was very exciting," she said.
"This year is my second time. I feel like I sort of know what I'm doing now, so it's really, really good."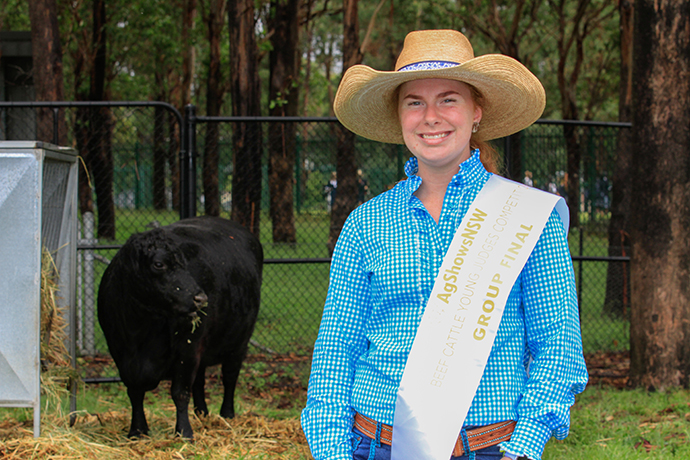 Though she doesn't have any personal goals this time around, Jones says she's doing it for her team.
"They're dispersing at the end of this year, which is a bit upsetting, so I want to do the best for them. That's my goal," she said.
But, there are plenty of local Easter Show veterans taking part this year – four of which live on the same street.
Beth Skybinsky, Lisa Martin, Naomi Brincau and Kerry King all live on one street in Castlereagh, and will be competing in this year's Easter Show, with Skybinsky and Martin entered into the Sydney Royal Dog Show, and Brincau and King competing in the Breeds, Hacks & Harness section of the Sydney Royal Horse Show.
For Martin, who has been doing the Show for upwards of six years, knowing that there are other competitors on her street is definitely a unique coincidence.
"In Castlereagh, we've got about three streets to our suburb," she said.
"We're a very tiny little suburb, and our street is not long, so it's quite funny to have four people!"
Martin and Skybinsky have known each other for a little while through their breeding and showing of toy poodles and chihuahuas respectively.
Skybinsky will be returning to the show this year after taking a break of eight years with an imported smooth coat boy from America, who she says is ready to strut his stuff.
"I would like to win Best of Breed, but I have no specific goals," she said.
"We've got some of the best dogs in Australia coming to compete, so I just want to see how he goes!"
King, a registered Clydesdale and Gypsy Cob breeder, will also be returning to the show this year after a short break – despite having shown horses for over 20 years.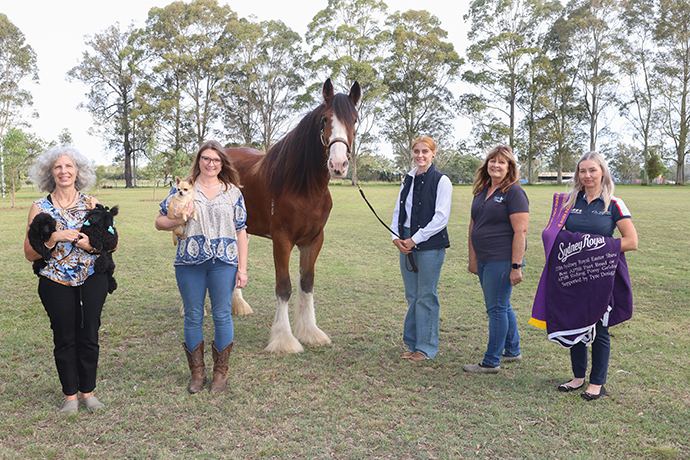 Having retired her last horse after her last show in 2017, she couldn't be more excited to be returning with a new Clydesdale this year who is just two-years-old. However, this comes with a legacy to uphold.
"My eldest Clydesdale that I have here, who's 26-years-old, was Supreme Champion as a two-year-old. She's got her name up in gold on the champion board at the Showgrounds," she said.
"It would be nice to place, but she's only a youngster, and we're probably up against a lot of stiff competition, so we'll take our chances!"
Despite this, the Show is about more than just competing for Brincau, who will be showing ponies this year.
"I love Sydney Royal, it's probably my favourite Royal," she said.
"It's just got a really good atmosphere there, you meet lots of new people and we sleep there overnight. The nightlife there is also really fun!"
The Sydney Royal Easter Show will be on at Sydney Showground until April 17.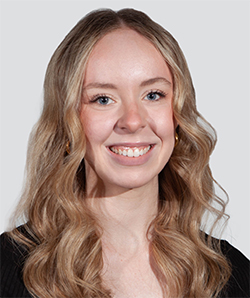 Cassidy Pearce is a news and entertainment journalist with The Western Weekender. A graduate of the University of Technology Sydney, she has previously worked with Good Morning Macarthur and joined the Weekender in 2022.