A man charged with 10 separate and unusual offences, including pointing a laser at an aircraft and assaulting the pilot of a police helicopter, has denied the allegations in court.
Levi Butcher, 27, fronted Penrith Local Court last week, charged with 'assault law enforcement officer while in the execution of the officer's duty', 'do an act to threaten safety of an aircraft and persons on board', 'person not being police officer or special constable wear or possess police uniform' and 'possess other radiocommunications device without authority'.
The Kingswood man was also charged with 'possess or use a prohibited weapon', 'possess or use a prohibited weapon without permit', 'possess unauthorised firearm', 'goods in personal custody suspected being stolen' and two counts of 'assault police officer in execution of duty'.
According to court documents, the alleged offending took place before 3am on April 2 when Butcher pointed a laser pointer at an aircraft.
He was also accused of assaulting two police officers and the pilot of a PolAir helicopter.
From the same incident, Butcher is also facing charges for possessing a laser pointer exceeding 5000 milliwatts, an SES radio, a gel blaster, an extendable baton and a NSW Police shirt.
Butcher's lawyer told the court that his client plans to defend the allegations and pleaded not guilty to all 10 sequences.
He said it was possible that there would be a Section 14 application for the charges to be dealt with on mental health grounds.
Magistrate Gregory Moore noted the significant number of "unusual" charges as he told the court that some of them "carry up to 14 years [imprisonment]".
He adjourned the matter for six weeks and ordered that the brief of evidence be served next month.
Butcher will remain on bail until the next court date.
He is due to reappear at Penrith Local Court on Thursday, June 1.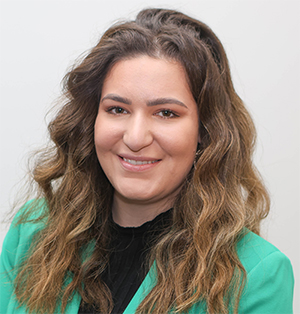 Formerly with the ABC, Makayla is a graduate of Western Sydney University. She covers a variety of news topics for the Weekender, including courts.