As our calendar pages turn at a rapid rate and the important dates edge nearer, May 14 is one you simply wouldn't want to forget.
Sneaking up on us is Mother's Day, and to a woman who has given you the world, sharing with her a little love and appreciation on her day, won't go unnoticed.
Alas, the balancing act between work, picking up that hobby and maintaining the fitness schedule leaves all but minimal spare time.
However, we have a solution that may just hide that you've left spoiling mum to the last minute, or resigned to the fact that a gift voucher won't suffice this year.
We've selected our favourite gift bundles, perfect for Mother's Day.
Cheers to the same-day saviour, Jimmy Brings. For a mum who loves a little spoiling and a clink of bubbles, her spirits will be soaring high on her day!
Rose + Gin Mums Day Win Bundle
Available via the Jimmy Brings app for $80 AUD, saving $16 AUD.
This Roku Japanese Gin consists of unique Japanese botanicals with cherry blossoms with a green tea taste. A bottle so elegant, mum will keep it on her mantlepiece long after her day!
Remembering Mother's Day this year will surely make you the goody-two shoes in your family with Goody Two Shoes Brut Cuvee Rose, perfect to pop on any occasion.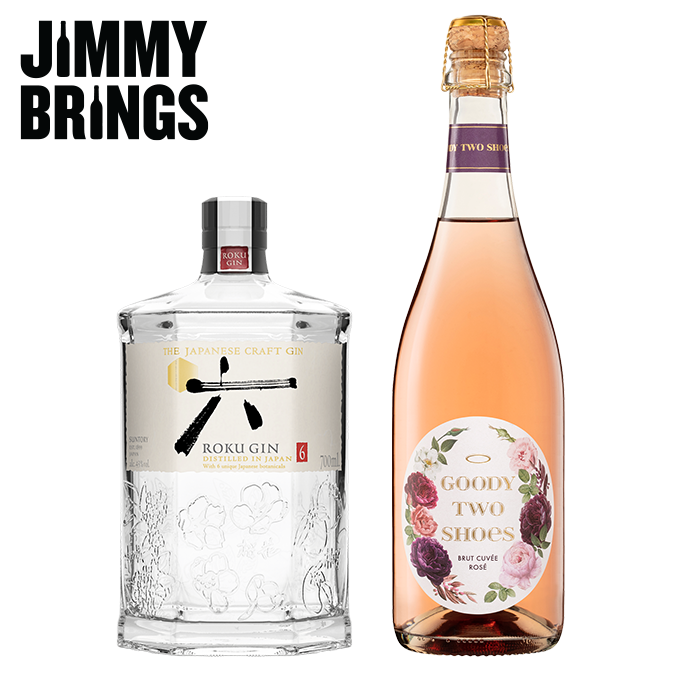 Beer & Bubbles With Mum Bundle
Available via the Jimmy Brings app for $40 AUD, saving $10 AUD.
Cheers to mum with the all-time crowd pleaser, Pure Ultra Pure Blonde Ultra. Share with mum (if she wants to) and enjoy some quintessential Australiana lager for Mother's Day lunch!
Mum will be impressed with your Australian Prosecco royalty knowledge – wink, wink. Perfect solo, or with any aperitif and soda, King L Liardi Prosecco is destined to let mum put her feet up and sip with a clink!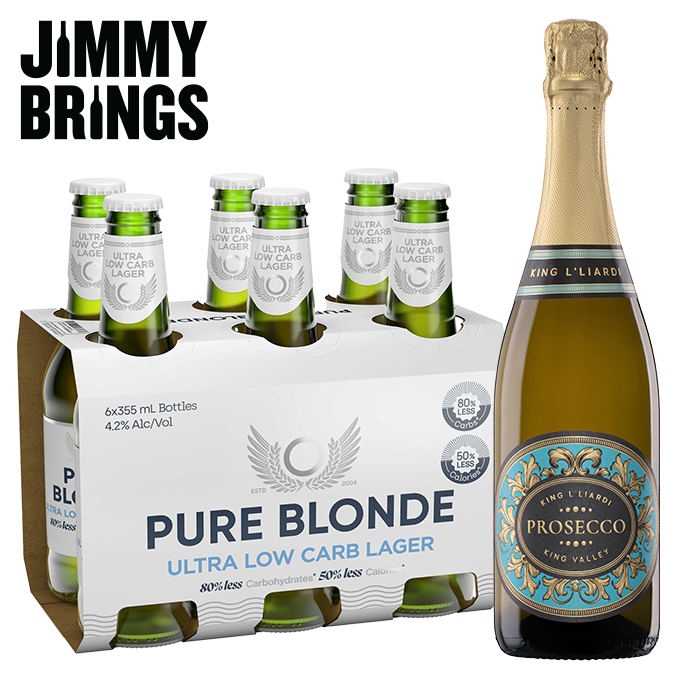 Celebrate Good Tides with Mum Bundle
Available via the Jimmy Brings app for $36 AUD, saving $10.
Good Tides make for great times, and Mum deserves it. With a combination of raspberry, blended with sparkling water and Vodka O, this seltzer is light and not too sweet!
With fruity notes and a pink signature look, Loire Valley Rose, La Plancheliere Cabernet D Anjou Rose will be sure to match her blush on her lunch.