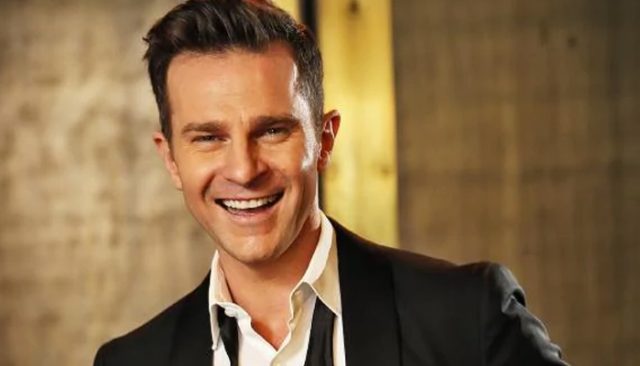 Beloved Australian singer, actor and television personality David Campbell OAM will visit Penrith in May to host an event that will help change the lives of local women and children in need.
Campbell is the confirmed Master of Ceremonies for Penrith's inaugural Mayoral Charity Ball being held in support of The Haven – Nepean Women's Shelter.
The charity provides crisis accommodation and assistance for women and children escaping domestic and family violence.
This event will bring together a night of entertainment, touching true stories and community celebration for the life-changing work of this local service, while fundraising to expand the support available on the ground so that no one is turned away.
Penrith Mayor Tricia Hitchen thanked Campbell for recognising the significance of the Mayoral Charity Ball.
"It means a lot to the Penrith community to have a well-known Aussie entertainer acknowledge that there is a real need in our City and to get behind this worthy cause," she said.
"I wholeheartedly thank David Campbell OAM for wanting to be part of this event, to help spark important conversations around domestic and family violence.
"This fundraising effort will ensure that many more local women and children who have been impacted will have access to a safe space in their time of need."
Campbell said: "I am incredibly honoured to MC this charity evening. The Haven is doing vital work for the community and I hope we raise a lot of much-needed money."
Figures released by the Bureau of Crime Statistics and Research show that Penrith had one of the state's highest rates of domestic violence in 2022 with 1,077 reported incidents in the 12-month period.
Statistics also show that on average, one woman a week is killed by her current or former partner in Australia.
The Haven is a community-funded shelter that was opened in 2018 by Women's Community Shelters. The charity has provided over 17,000 safe bed nights and assisted more than 330 women and children.
According to The Haven, just $20 can provide pillows and blankets to keep a woman or child warm; $50 provides essential groceries for a woman and her children; and $100 can keep a woman and her children safe for 24 hours with case worker support.
Tickets for the Mayoral Charity Ball are on sale now and include a $50 donation to The Haven.
Guests will hear from Campbell, Hitchen and Chair of The Haven, Sharon Levy, and there will also be an illusionist show, a silent auction, and other entertainment, plus a three-course meal and drinks. All funds raised on the night will be donated to The Haven.
Businesses, investors, government agencies, community groups and residents are all invited to come along and support the continued work of The Haven.
"I encourage you all to come along and help make a difference right here in the Penrith community," Hitchen Said.
To find out more, visit penrith.city/events. Tickets can be purchased directly via the Eventbrite page for the Mayoral Charity Ball – Penrith 2023.
A GalaBid page is also live at galabid.com/penrithcharityball for monetary donations and where guests can bid on various items ahead of the silent auction on the night.