With flu season right around the corner, experts are encouraging local residents to get vaccinated against the virus before winter.
After last year's flu season saw Penrith's vaccination rates fall significantly below the state average, pharmacist at TerryWhite Chemmart Penrith Compounding, Tammar Baltejian, said that an early surge in interest has been a welcome surprise.
"Increasing flu vaccination rates is an important public health goal that can help reduce the spread of the flu virus and prevent serious complications," she said.
"We have seen a tremendous increase in the uptake of flu vaccinations this year and have had to increase staffing to manage the appointments and walk-ins."
Despite this, Baltejian notes that many people are continuing to downplay just how important getting the flu vaccine is, with it not only helping to protect the recipient from contracting the virus or experiencing severe symptoms, but also assisting to prevent the spread to the rest of the community, including those who may be more vulnerable to severe complications, such as young children, older adults, and people with underlying health conditions.
"Unfortunately, some people may dismiss the flu virus' seriousness because they believe it is just a common illness that will go away on its own," she said.
"However, the flu can be a severe illness that can lead to complications such as pneumonia, hospitalisation, and even death, particularly for specific populations. It's important to take the flu seriously and to take preventative measures such as vaccination, hand washing, and social distancing to protect yourself and those around you."
For those who did get the jab last year, Baltejian said that there are plenty of reasons to see your pharmacist again in 2023.
"It is important to get the flu jab every year as the virus mutates and new strains emerge, and last year's vaccine may not protect against the current strain. By getting vaccinated each year, you can ensure that you are protected against the most current strains of the virus," she said.
"It's also important to note that the protection provided by the flu vaccine may decrease over time, which is another reason why annual vaccination is recommended."
Everyone over the age of six months is recommended to get the annual influenza vaccine from their local medical centre or pharmacy, with some groups, including children aged six months to under five years, people aged 65 and over, Aboriginal people from six months of age, pregnant women and those with serious health conditions, eligible to get it for free.
"People aged 65 years and over get a special one that is specifically designed to produce a higher immune response and is available for this group," Baltejian said.
"Healthcare workers and people who care for high-risk individuals should also get vaccinated to protect themselves and those around them."
If you do manage to get the flu this year, Baltejian has a few recommendations.
"In addition to getting vaccinated, there are other steps people can take to avoid getting sick or manage the flu if they do get it. These include washing hands frequently, avoiding close contact with sick people, covering coughs and sneezes, staying home when sick, and getting plenty of rest and fluids if you do get the flu," she said.
"Over-the-counter medications can also help manage flu symptoms, but people should always consult their healthcare provider before taking any new medication."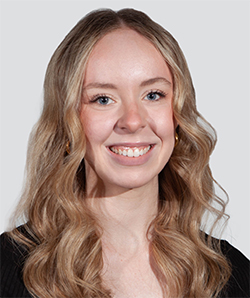 Cassidy Pearce is a news and entertainment journalist with The Western Weekender. A graduate of the University of Technology Sydney, she has previously worked with Good Morning Macarthur and joined the Weekender in 2022.