Andrew Hewitt has been drumming in bands since he was 19, travelling all over the world for his craft. You wouldn't know if you'd only heard him play, but Hewitt was born with cerebral palsy, and is now looking to pass his talents on to other budding musos with mindsets just like him.
Hewitt has been playing the drums for 43 years, spurred on by his parents who he said had no idea what they were getting themselves into.
"My parents thought it would be a good form of physical exercise for me, but they assumed that the drums would be collecting dust in about six months. They were wrong about that!" he said.
Within his long career, which has seen him perform everywhere from Anaheim to Berlin and appear in magazines worldwide, Hewitt said he's faced no shortage of criticism and disbelief – but that's only made him better at beating it.
"Saying 'no' to me is like waving a red flag at a bull," he said.
"Every time someone tells me 'no', I become more determined to go and do it, and prove them wrong."
It's for this reason that he's also become an advocate for people with disabilities, facilitating hand drumming workshops in disability centres, and being a founding member and director of Can-Do Musos – a non-profit organisation formed in New York, which has 364 members across 36 countries.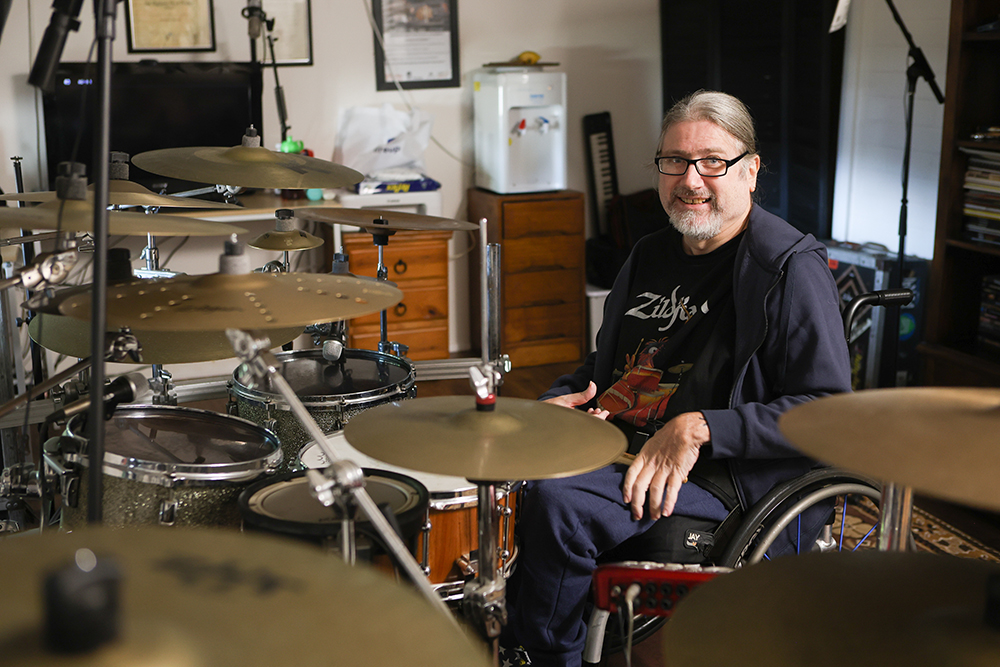 "It's really important to change perspectives about people with a disability," he said.
"There are so many people out there that see a wheelchair, and they don't see past it. I've only been in the chair for about 13 years, but I've always had a disability, and I've always tried to show people that just because my legs don't work, doesn't mean you can't do something good in your life."
Hewitt also aims to portray this message through his teaching.
Despite having taught the drums since 2004, Hewitt admits that COVID brought the music industry to a halt – including his lessons. Unable to coordinate them online, he was forced to take a break, and is now back getting the ball rolling.
Hewitt's first post-pandemic performance was at last month's Nepean Disability Expo, and he's aiming to continue teaching out of his home in Penrith, with a special call-out to those with disabilities.
"I mainly teach people with disabilities because I want to give them the same opportunity that I've had, and learn something cool," he said.
To anyone thinking about learning to play the drums, Hewitt has a strong message.
"Give it a go, you don't know if you don't try," he said.
"Sometimes, someone might fail somewhere, but you try something else. There's always more than one way to do things, and I've always told people there are no rules, you just do it the way you can do it, don't give up!"
For more information, visit drummerstix.com.au.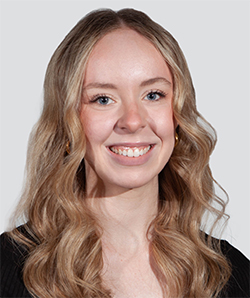 Cassidy Pearce is a news and entertainment journalist with The Western Weekender. A graduate of the University of Technology Sydney, she has previously worked with Good Morning Macarthur and joined the Weekender in 2022.