There is no question that 'The Pope's Exorcist' needed a big Hollywood name to get it across the line, and thankfully Russell Crowe delivers… almost.
Crowe's performance in the horror flick is the film's saving grace in what is an otherwise bumpy ride.
Crowe plays an Italian priest in 1987 working under the authority of the Vatican to investigate alleged demonic possessions.
We're told that 98 per cent of these possessions are really mental illness related, but there's the other two per cent we must consider. These small percentage of cases are "pure evil", we're told.
One of these situations appears to have occurred within an American family that has recently moved to Spain, with a child being possessed and Father Gabriele Amorth (Crowe) sent to investigate.
As Amorth works out a way to tackle the demon, and cruel his devastating intentions, the Pope stays back in Rome to investigate the abbey the family has inherited – could it actually hold the answers?
Some of the film's best moments are actually its attempts at comedy – Amworth riding through the streets of Spain on his motorised scooter brings more than a smile.
The movie's climax is rather elaborate and it's not much a pay-off for what we've been through for the majority of the film.
'The Pope's Exorcist' is far from a terrible movie, but it promises plenty without really delivering much substance.
See this movie at Hoyts Penrith.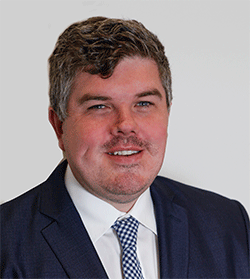 Troy Dodds is the Weekender's Managing Editor and Breaking News Reporter. He has more than 20 years experience as a journalist, working with some of Australia's leading media organisations. In 2023, he was named Editor of the Year at the Mumbrella Publish Awards.