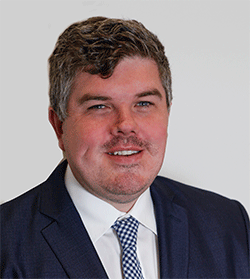 The first telegram arrived some time around May 1942.
Addressed to my great grandfather, Bernard Mulligan, it delivers some troubling news.
"I have been directed by the Minister for the Army to advise you that no definite information is at present available in regard to the whereabouts or circumstances of your son, Private Ronald Phillip Mulligan, 2/20th Battalion AIF."
It's hard to imagine the fear, concern and sadness that would have been running through Bernard Mulligan's body when the next telegram arrived some two months later.
Yes, two months.
"I am directed by the Minister for the Army to advise you that he must now be posted as missing, and to again convey to you the Minister's sincere sympathy."
At that stage, it's probably fair to say that Bernard Mulligan knew the fate that his son Ronald had or was going to meet.
But it would take some three painstaking years before the grim reality was confirmed.
In a hand written telegram, the tragic reality of war hit home for Bernard Mulligan and his family.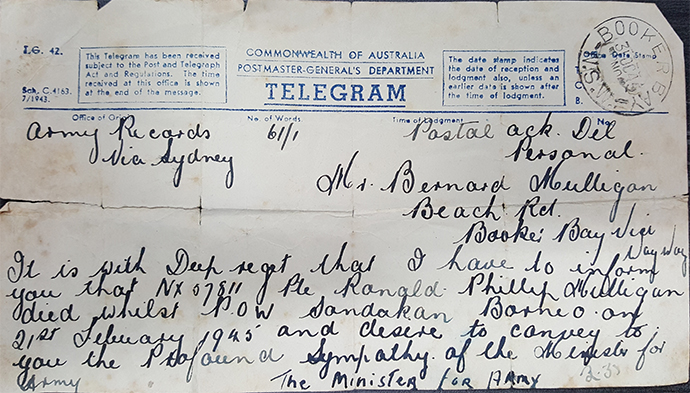 "It is with deep regret that I have to inform you that NX57811, Private Ronald Phillip Mulligan, died whilst a Prisoner of War in Sandakan, Borneo on 21st February 1945, and desire to convey to you the profound sympathy of the Minister for Army."
When he left to fight for his country, Ronald Phillip Mulligan was yet to celebrate his 21st birthday.
He died at the tender age of 24.
His sister, my grandmother Mary, passed away some years ago now. She spoke of her brother highly and often feverishly researched Sandakan and the tragic impact war had on her family.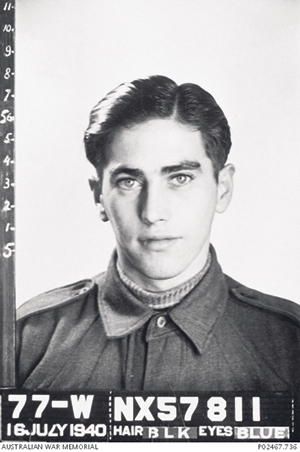 She always used to say that when she said goodbye to him when he left to fight for what he believed in, that she could feel she'd never see him again.
His medals sit beautifully framed, something she kept in her home for some 70 years until her passing. They now sit proudly in my home office as a reminder of her, and a great uncle I never met.
When ANZAC Day comes around every year, many of us wake up early and head to the Dawn Service. It is a time of important reflection and tribute. For each individual, there's a slightly different reason they're there and a mixture of feelings running through their thoughts.
One thing we should all reflect on is how bloody lucky we are.
And how much we owe those who served our country, many losing their lives so we could live ours in the high standards we do today.
There is no question that all of us, at times, take for granted the opportunities we have today as a result of those who came before us.
And that's not just in relation to those who fought on battlefields.
Every generation could do with showing just a little more respect to those who have 'been there, done that'.
That can sometimes go the other way, too.
The generation finishing their schooling and entering the workforce today face their own challenges in an ever-changing world.
The thought of war is well off in the distance, and it is only through history books and connections to grandparents that this next generation will truly appreciate the extraordinary history of war, particularly WWI and WWII, and Australia's part in it.
But this is the thing about ANZAC Day.
It has the ability to bring people from all generations together.
That's always a special part about the Dawn Service in Penrith.
That walk from wherever you find a car spot, down some of Penrith's most iconic and historic streets, in solemn silence as that first bite of winter starts to hit.
You look around you, and see you two, three, sometimes four generations of family walking together.
They are all touched by ANZAC Day in different ways; and all have different understandings and appreciation of the day.
It is repeated the service itself; proud veterans standing alongside people who have never seen the theatre of war but understand the significance of our military past. And then there's kids, who don't fully understand why they are there, but will one day appreciate the early morning wake-up call from Mum and Dad.
You will be told by many people what ANZAC Day is all about, and very often the message is mixed depending on where it's coming from.
No matter who or what you think about on Tuesday, the important thing is that you pause and reflect.
Make the effort, get up early, and consider why it is we live so freely in this country today.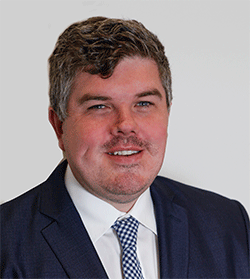 Troy Dodds is the Weekender's Managing Editor and Breaking News Reporter. He has more than 20 years experience as a journalist, working with some of Australia's leading media organisations. In 2023, he was named Editor of the Year at the Mumbrella Publish Awards.