A St Clair woman has been sentenced to 21 months behind bars after a magistrate found she embezzled $317,282.00 from a former partner's bank account.
Leonie Connell, 46, fronted Penrith Local Court on Friday, March 10, charged with 'dishonestly obtain financial advantage etc by deception'.
It is alleged that she was given Power of Attorney to manage her partner's finances while he was serving a lengthy custodial sentence for a break and enter offence.
The court heard that Connell closed the victim's bank accounts as requested.
She then opened a Maxi Saver in the victim's name and a new joint bank account to cover their expenses.
It is alleged that Connell withdrew $10,000 from the joint account before the victim met with his solicitor and formally revoked the Power of Attorney in December 2018.
In April 2019, the victim was informed that his accounts were empty after attempting to pay some legal fees.
Police allegedly reviewed the bank statements and found that 40 phone transfers had been made to the accused's accounts between October 2018 and March 2019.
They also found that $54,000 had been transferred into an account in the name of the accused and her new partner, court documents reveal.
Police made several attempts to speak with Connell about the issue and allege that she understood the limited nature of Power of Attorney.
They say she was reckless in her dealings with the money obtained from the victim's account, which totalled $317,282.00.
Connell was represented by a lawyer who told Magistrate Geoffrey Hiatt that "it was something that was always going to come to light".
The Magistrate told the court that "the offence was committed for financial gain" and "involved a degree of planning".
However Connell has a limited criminal history and is not previously known for offending of a like nature.
In sentencing, Magistrate Hiatt said "the significant fraudulent activity over a significant period of time" meant a custodial sentence was the only appropriate penalty.
Connell was convicted of the offence and sentenced to three years imprisonment with a non-parole period of 21 months.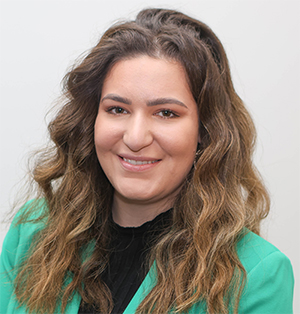 Formerly with the ABC, Makayla is a graduate of Western Sydney University. She covers a variety of news topics for the Weekender, including courts.