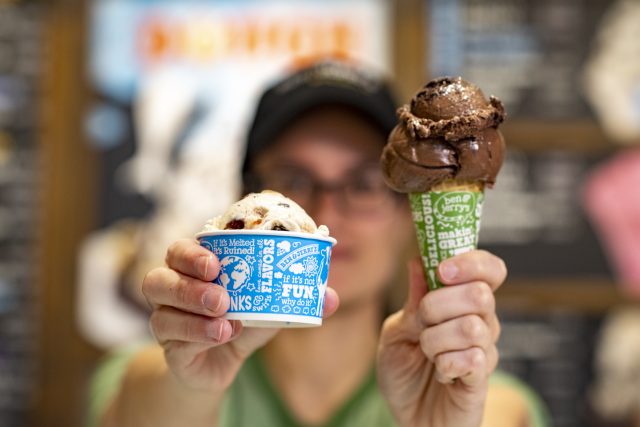 Ben & Jerry's bring back the most dough-licious day of the year for the first time since 2019, announcing FREE Cone Day at participating stores across Australia on Monday, April 3.
Penrith is among the stores included in the promotion.
To say thanks to Ben & Jerry's lovers for their ongoing loyalty and support, the legen-dairy ice cream maker is setting its scooping sights on a chunk-tastic goal to make this Free Cone Day the biggest and best with free scoops available around the country.
The annual Free Cone Day celebration was born over 40 years ago after the brands first year in business in 1979 when co-founders, Ben Cohen, and Jerry Greenfield, decided to thank the local community for their support, opening the doors and sharing scoops of ice cream for free.
Today, Free Cone Day is still a thanks to those original ice cream lovers, who can indulge in the chunky swirly goodness in over 35 countries.
Ben & Jerry's, ANZ Country Manager, Sean Farrell said: "The time has come where we can once again say thanks to our loyal fans, offering locals and passers-by a chance to enjoy a little reprieve from the heat with ice cream full of chunks and swirls. At Ben & Jerry's, we are committed to giving back to the communities and thanking what we believe are the best fans in the world with these free scoops around Australia and what better time than now to come together and celebrate."
Ice cream connoisseurs can line up for a free scoop as many times as they like, from the hours of 12pm to 8pm on Monday, April 3, choosing from the many flavours on offer – the classic Chocolate Chip Cookie Dough launched over three decades ago, or the iconic Half Baked, with many dairy-free options also available.