If you've seen the brilliant new Panthers documentary 'All The Way' on 9Now, you got an incredible behind the scenes insight into Penrith's historic premiership defence, but viewers also got to witness the stars of the team from a very different angle.
With cameras in their face and some hidden away, players were captured going about their business as they prepared for the biggest matches of their lives.
While some players got more air time than others, Panthers and Kangaroos forward Liam Martin was featured quite heavily because of his larrikin ways.
Unless you're in the Panthers inner sanctum, not many people knew the country kid from Temora was such a character – a laugh a minute type guy when he's not pummelling people into the ground on the footy field.
The backrower said he's watched each episode of the popular series, but didn't realise his off-field antics would get captured for all to see.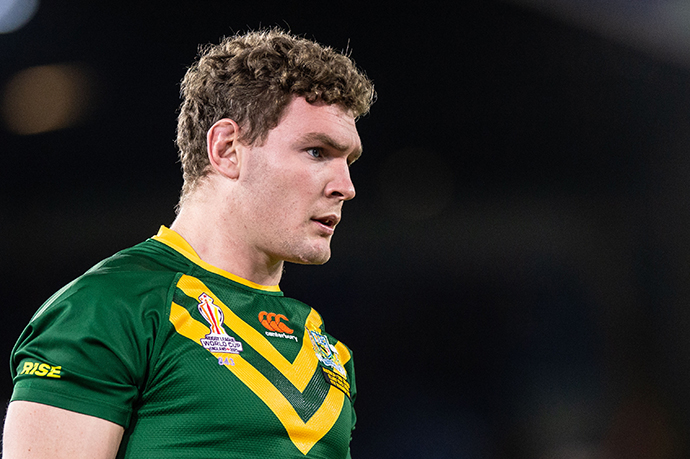 "I tried to keep it under wraps (being a larrikin) but the documentary kind of outed me," Martin laughed.
"We didn't even know what was going on behind the scenes half the time – we didn't know the GoPros were running. Had I have known that I probably would've pulled back a bit," he joked.
"No, it was great! It was so fantastic and hopefully people enjoyed seeing what goes on behind the scenes."
One of the highlights of three-part documentary was discovering the 'Top Gun' nicknames former Panthers assistant coach Cameron Ciraldo bestowed upon his troops to inspire them in the lead-up to the Finals.
While Nathan Cleary was famously known as 'Iceman' and Moses Leota appropriately named 'Tank', Martin's call sign was rather humorous… 'Rash'.
The 26-year-old explained to Extra Time just where that particular name came from.
"My 'Top Gun' name was 'Rash', thanks to Cirro," Martin said.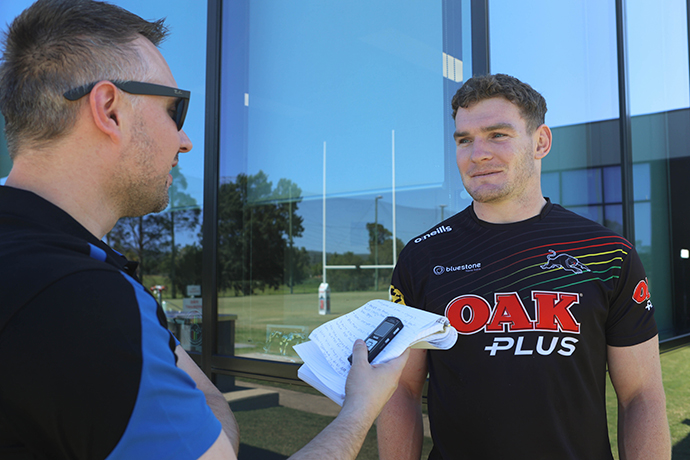 "I pester everyone, but especially Cirro. I used to not leave him alone. I think I shook his hand 10 times a day because he was a massive germaphobe. I always went out of my way to seek him out."
Earlier this week, Martin was also the subject of new Fox League interview series 'Face to Face' with reporter Jake Duke.
The 30-minute special delved into the life of the popular Penrith forward and it was very well received by fans.
Martin said it's important for the public to get to know players away from footy and in a more relaxed setting.
"It's definitely important, just to see the other side," he said.
"We're more than just athletes, we're people as well. Everyone's got their own story and to be able to share mine was pretty cool – especially being able to share what my mum sacrificed for me when I was younger."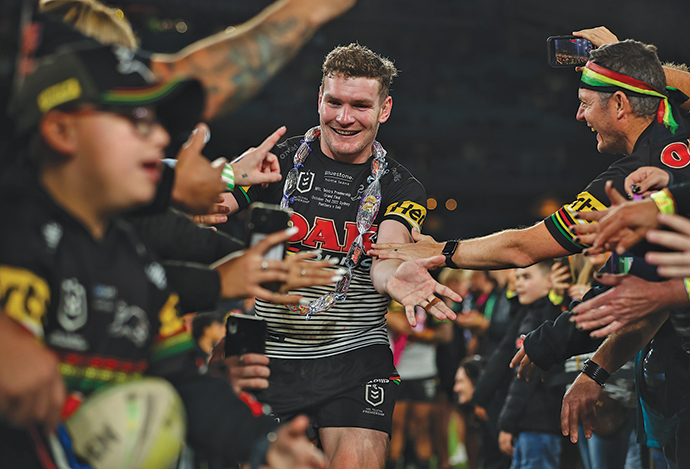 While Martin says he has no plans to catch the special because he doesn't like watching himself on TV, he did receive some lovely feedback from someone very important to him.
"My Mum called me after it aired and she just said how much she loved it and she was full on crying over it," Martin revealed.
"I haven't watched it but I'm sure they did a good job with it."
Debuting in 2019 on a chilly evening in Bathurst, Martin is expected to play his 100th NRL game for the Panthers during the midway point of the season.
After representing New South Wales on six occasions and enjoying a starring role in Australia's World Cup victory in England late last year, Martin is well and truly in the 'sweet spot' of his career.
Just last month he re-signed with Penrith until the end of 2024, proving his loyalty to the club while others have opted to leave.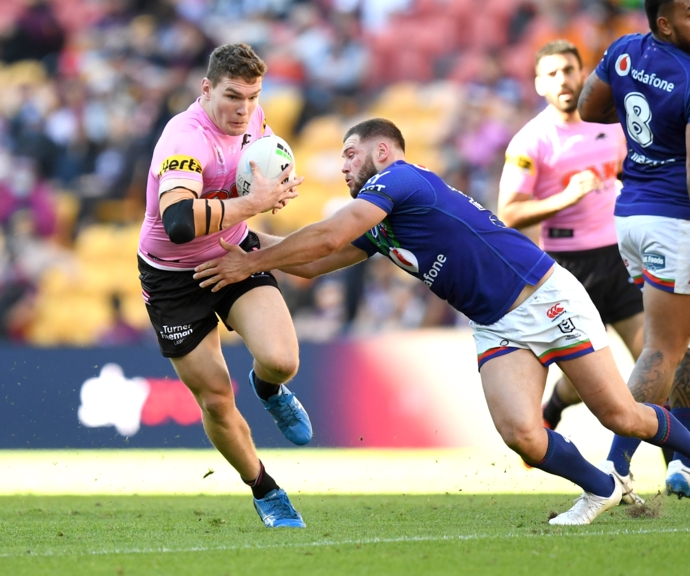 Martin hopes he can remain a Panther for the remainder of his career, as he pushes for his best season yet in 2023; and potentially a further contract extension.
"It was great to be able to re-sign for one more year," he said.
"I want to stay here for as long as possible and to get that one-year extension was great and hopefully I can go back in and start re-negotiating a bit longer as well."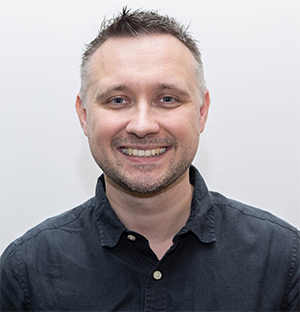 Nathan Taylor is the Weekender's Deputy Editor and Senior Sports Writer. He also compiles the weekly Chatter on the Box TV column. Nathan is an award-winning journalist, who has worked at the Weekender for a decade.