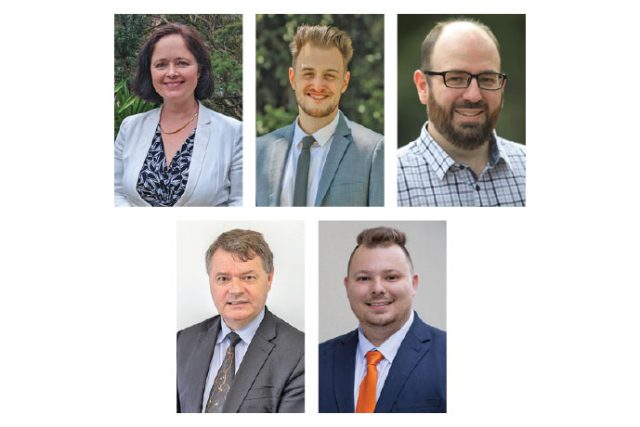 The lowdown
Previously named Mulgoa, the electorate of Tanya Davies has faced significant change heading into this election but remains on a safe Liberal margin of 9.7 per cent (down from 11.3 per cent prior to the changes).
The redistribution sees it take in the new housing estates of Oran Park as well as parts of Badgerys Creek and Bringelly. But it still maintains significant suburban areas like St Clair, Glenmore Park and Erskine Park.
Where to vote
Autumnleaf Neighbourhood Centre (early voting), Banks Public School, Barramurra Public School, Bennett Road Public School, Blackwell Public School, Bringelly Community Centre, Camden Public School, Clairgate Public School, Cobbitty Public School, Erskine Park High School, Fernhill School, Glenmore Park High School, Glenmore Park Public School, Glenmore Park Youth Centre (early voting), Harrington Park Community Centre, Harrington Park Public School, Horsley Park Public School, James Erskine Public School, Jamison High School, Kemps Creek High School, Luddenham Public School, Mt Hope Uniting Church, Mulgoa Hall, Oran Park High School, Oran Park Library, Penrith Paceway, Regentville Public School, Rossmore Public School, St Clair Public School, Surveyors Creek Public School, Wallacia Public School.
When to vote
Polling places will be open from 8am until 6pm on Saturday, March 25. Early voting closes March 24.
Sportsbet odds
Liberal $1.25, Labor $4.00.
The candidates
Tanya Davies - Liberal Party (Sitting MP)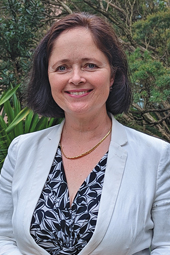 "If it is to be, then it's up to me!" is a motto I live by.
That was how I felt almost 16 years ago when my husband and I first started our family.
I looked around at the growing population in western Sydney but didn't see essential services and infrastructure keeping up. I wanted to make our community better but the NSW Labor Government were taking western Sydney for granted and failing to deliver.
So in 2011 I became a part of the Liberal team who had the economic ability and vision to turn our State around.
Over this time I have helped to transform western Sydney including new motorways, upgraded local roads; the new Bradfield City being built at Badgerys Creek; $1 billion Nepean Hospital Redevelopment; new Fernhill and Nangamay Public Schools in Glenmore Park; $65 million to transform Fernhill Estate into a magnificent public park; air-conditioned classrooms; new sporting amenity blocks; and I could go on.
Never in my wildest dreams could I have imagined that my first priority to relocate the St Marys Methadone Clinic would have led to this extraordinary transformation in my community.
Whilst big infrastructure projects make our lives more efficient, it is also the individuals who I have helped along the way that I reflect upon with joy.
There are hundreds of people who I have had the privilege of helping which also makes our community a better and happier place.
I hope to continue in service of my community for many years to come.
Garion Thain - Labor Party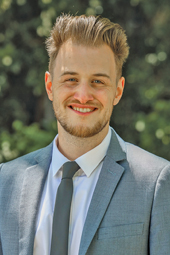 I'd like to preface this by saying that I'm profoundly grateful for the time spent with the community so far, and to residents who have told me what they need for their communities or just stopped to have a yarn.
Having the chance to represent our local community is a mission that I would cherish.
I've lived here out west my entire life. My first job was in St Clair. I studied at Western Sydney University, and worked at a local transport business for years during that.
I still live here with my partner Bianca, and my future is here. I have a great role model – my Dad – who absolutely loves his community and showed me it's important to fight for it.
Badgerys Creek is a huge seat that takes in land from five different Local Councils. Our residents in Glenmore Park, Wallacia, Luddenham, St Clair and Erskine Park aren't just represented, it stretches all the way down to Oran Park in Camden. I've been going end-to-end to listen to residents.
We already know out here in Penrith that western Sydney is driving Australia's growth.
The Western Sydney International airport is only a few years away.
Labor is taking policies to this election to address the bread-and-butter stuff, the looking out for cost-of-living relief and better outcomes, investment in services and local infrastructure like the new hospital announcement.
If you live in Badgerys Creek, please consider giving me your vote on March 25. I promise to put our community first.
Nick Best - The Greens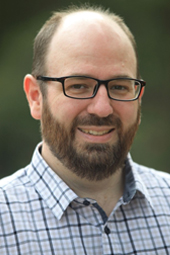 The impacts of climate change are not felt equally, and communities in outer western Sydney and on the urban fringe are often the most affected.
The Greens' policies address these issues together, promoting both social justice and environmental sustainability.
Development must be sustainable and must prioritise the needs of our community. I will oppose over-development in the Badgery's Creek area and ensure that all new projects are done in a way that is responsible and protects our natural environment.
The Greens will work to maintain green spaces in Luddenham, Bringelly and Mulgoa and create shade in Glenmore Park and Orchard Hills to combat the urban heat island effect and create a more liveable environment. The Greens have consistently opposed the Western Sydney Airport and, if we cannot stop it altogether, I will continue to fight to minimise the damage to our quality of life and to the environment with a curfew and caps on the number of flights.
Suburbs from Glenmore Park to Oran Park need better access to essential services. The Greens understand that frequent high-quality transport is essential for the health of local economies and the people in them.
We will bolster the public health sector so you can access a GP, dentist or mental health professional, as well as safe reproductive healthcare, for free through your local community health centre. Likewise, we have a plan to deliver what is needed to recruit, resource and retain teachers, and to grow free and secular access to public education.
Peter Cooper - Sustainable Australia Party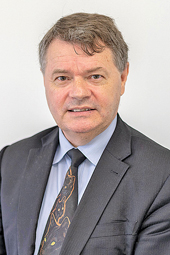 40 years ago, my wife and I bought a block of land and built a house in a brand new suburb called St Clair. It was a wonderful place to raise a family, and, as our family grew, we knocked our house down and built our dream home to accommodate them.
Along the way I gained a Degree in Computing and Masters in Accounting to support my career, which included senior IT leadership roles at Macquarie Bank, The Reserve Bank, Woolworths and the University of NSW. Now I run my own cyber risk consultancy.
Unfortunately, St Clair is no longer the tranquil place we knew. We lived through the nightmare that was the Erskine Park Road "upgrade", and now we have the benefit of constant truck noise. Mamre Road is now undergoing the same. I regularly drive through Orchard Hills and the construction mess where the new Metro is going.
These examples of the state's desire for excessive growth have convinced me that The Sustainable Australia Party, with their platform of "Protect the Environment, Stop Corruption and Stop Overdevelopment", are the group with the focus needed to leave our children a planet worth living on.
We are an independent community movement with a science and evidence-based approach to policy – and will put our local community first.
Ben Green - One Nation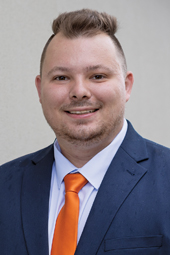 I am a 28-year-old Penrith local and recently retired from RAAF who has decided to run as a candidate for One Nation. In doing so, I am giving the people of Badgerys Creek an alternative voting option to the major party madness.
I joined One Nation because of their genuine representation of the people in the State of NSW and their standing up for all communities. One Nation is the only voice of the people keeping the major parties accountable.
I have chosen to represent the people of Badgerys Creek, who, like myself, are feeling the pressure of the rising cost of living from electricity, housing, and grocery bills.
I stand with the community who want representation in government from a party that will ensure local community needs are met with long-term solutions to issues within the area.
With the current development of the Western Sydney Airport, Badgerys Creek needs the appropriate infrastructure to support the community in the years to come. This includes new roads, rail, bus networks, and emergency services to support the growth of the electorate.
I support the One Nation policy to reform law and order, and give criminals the appropriate sentencing for their crimes, providing a safer community by keeping criminals off the street and showing there are consequences for breaking the law.
I am honoured with the opportunity to work with the people of Badgerys Creek, representing the community needs to parliament.