NAPLAN will be kicking off for 2023 tomorrow, with some big changes ahead for students in Years 3, 5, 7, and 9.
For those stuck at home squeezing in a few more practice tests before the big day, local principals have a few words of advice.
Among the changes for this year include an earlier start date, which has seen the assessments move forward from their original date in May, to mid-March, and simplified standards for reporting results, which aim to assist families and schools in better assessing whether students are developing basic literacy and numeracy skills.
In light of this, Principal Rob Nastasi from Emmaus Catholic College reminds students that though it may seem daunting, NAPLAN can be an incredibly helpful tool, regardless of results.
"NAPLAN is a useful tool for teachers to assess the level of comprehension in their students," he said.
"It's important to remember that it's just one of many ways schools track student progress."
Many Year 3 students will be undertaking the tests for the very first time, to whom St Nicholas of Myra Penrith Principal Tim Vane-Tempest says, just do your best.
"Talk to your child about NAPLAN and ensure they understand what will be taking place," he said.
"It's important that students understand that this is just a snapshot in time and doing their best is all that is expected. There are many factors that contribute to success at school."
Catholic Schools Parramatta Diocese Executive Director of Schools Jack de Groot notes just how important NAPLAN can be in sourcing information regarding student learning and support needs, both for schools and families.
"It's great that we will have access to this useful information about student achievement and growth sooner," he said.
"This is especially important for any child who needs additional support in the classroom and our dedicated teachers are always ready to offer extra help."
With testing moving online, parents, carers and schools can expect to receive students' results as soon as July.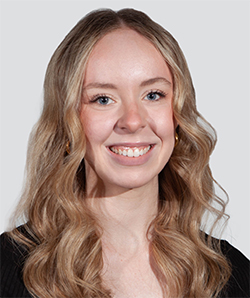 Cassidy Pearce is a news and entertainment journalist with The Western Weekender. A graduate of the University of Technology Sydney, she has previously worked with Good Morning Macarthur and joined the Weekender in 2022.