Tony Aoun was devastated to see his family home in Colyton had erupted in flames last week, and is now doing everything he can to support his parents in getting back on their feet.
The home on Milton Street was purchased 34 years ago, just before Aoun was born. Being the youngest of five children, he recalls endless happy memories between the now crumbling walls.
"When the fire happened, all these memories rushed back. It felt like we were grieving a loss," he told the Weekender.
"I look at the house and I think of me and my sister running a muck up and down the hallway, my brother hiding gold coins all over the house and us siblings searching for them – all those memories that I haven't thought of for a very long time."
The home, which housed his parents Mona and John Aoun and his two siblings, went up in flames on the morning of Tuesday, February 28.
Thankfully, with Aoun's father and brother out of the house, his mum and sister were able to escape unharmed. However, the house itself has been reduced to rubble.
Having moved out just two years ago with his wife, Aoun recalls the moment he first heard what had happened.
"It was my first day off of the week, and I was asleep. My wife was at work, and my phone was off and on charge. My mother-in-law runs in and says, 'Tony, the house is on fire, you need to talk to your sister'," he said.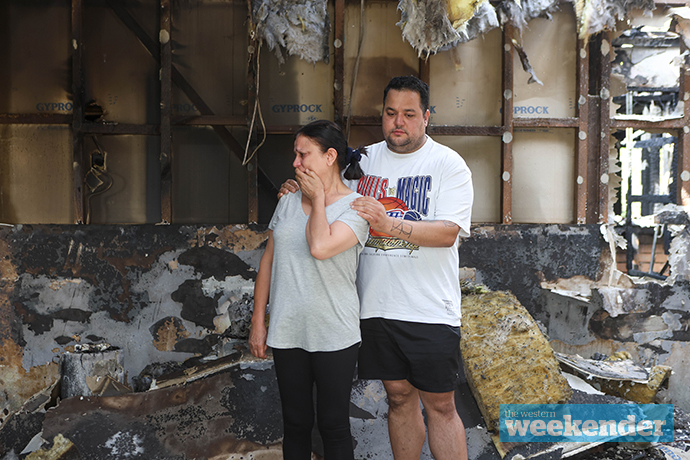 "I don't even know how I got there, but once I did, the street was full of fire trucks, ambulances, cop cars – it just felt like a movie set, it didn't feel real. I'm looking at it, bawling my eyes out and thinking, 'Is this even happening?'."
The family have tackled both health issues and family trauma over the last 10 years, with Aoun adding that the fire was "the last thing they ever needed".
"I've never seen my father cry, besides when his father passed away. When he finally got there, all kinds of emotions all at once came out of him – he's crying, he's so confused looking at his house, he was angry, he was frustrated, stressed," Aoun said.
"With Mum, I've seen her be very emotional with family tragedies and health issues, but I've never seen her cry when there's just nothing I can do."
Aoun notes that the support from the local community, both immediately following the incident and in the days that have followed, has been immense.
"The first person to the scene was a woman who messaged me on Facebook, she was there comforting Mum first before anyone got there, any of my family members, my neighbours or anyone," he said.
"People we've never met and our neighbours came out, helping us, comforting us, bringing us food and water. My sister ran out with no shoes, in her pyjamas, and one lady got her shoes as well."
But, without insurance, the family continues to struggle, with Aoun and other relatives doing their best to put them up temporarily.
"I look at my parents and I think about my parents, and I just feel so bad. I feel guilty because I have a bedroom, I have a bed to sleep on, and my parents don't anymore. I have a home, and my parents don't," he said.
"We're trying to sort things out right now, but we take it day by day."
To donate, visit bit.ly/3ZpJk7F.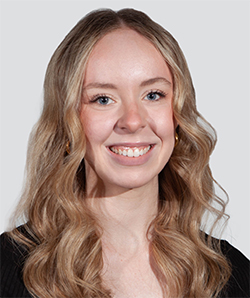 Cassidy Pearce is a news and entertainment journalist with The Western Weekender. A graduate of the University of Technology Sydney, she has previously worked with Good Morning Macarthur and joined the Weekender in 2022.