The stepfather of Kiesha Weippeart, who was killed in 2010, will be released from prison as early as next month, and faces a ban from the Penrith Local Government Area.
He'll also be banned from the Blacktown Local Government Area under the conditions of his release.
Smith was convicted of the manslaughter, by gross criminal negligence of Kiesha Weippeart and accessory after the fact to her murder and sentenced to a maximum 16 years in prison with a non-parole period of 12 years.
State Parole Authority Chair, Geoffrey Bellew, SC, presiding over Smith's public review hearing, today said the Authority had relied on expert reports submitted by the Serious Offenders Review Council and Community Corrections, "all of which unequivocally support the offender's release".
Six-year-old Kiesha was killed by her mother Kristi Abrahams, who knocked the child unconscious after she refused to put on her pyjamas.
Abrahams and Smith initially appealed for help after saying Kiesha had been put to bed but was missing the next morning.
But they had already stuffed her body into a suitcase and hidden it before it was taken to bushland in western Sydney and buried in a shallow grave.
They were busted in 2011 when visiting the gravesite on what would have been her seventh birthday.
Her mother, Kristi Abrahams, was jailed for a minimum of 16 years for the murder.
Judge Bellew, SC said the Authority is satisfied Smith's conditional release at this time is in interest of the safety of the community, as he will be closely supervised under a comprehensive plan to assist his ongoing rehabilitation and re-integration, and mitigate the risk of re-offending.
"The potential danger of keeping the offender in custody and releasing him at the expiry of his sentence in four years' time with no plan, no parole supervision and no opportunity to engage with support services, will be self-evident," he said.
While in custody Smith has completed appropriate therapeutic programs, several educational programs, has behaved appropriately, and been employed in various capacities for most of his incarceration.
Smith will be released from custody no earlier than April 21 and no later than April 28.
It is understood the request to have him banned from Blacktown and Penrith came from Kiesha's extended family.
He also must not contact, communicate with, watch, stalk, harass or intimidate the victim/s and/or the victims' family, and must comply with all conditions and requirements of the Child Protection Register
He must not contact, communicate, or associate with his co-offender, without the express prior approval of his parole officer.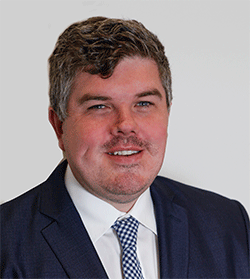 Troy Dodds is the Weekender's Managing Editor and Breaking News Reporter. He has more than 20 years experience as a journalist, working with some of Australia's leading media organisations. In 2023, he was named Editor of the Year at the Mumbrella Publish Awards.