A North St Marys man who pleaded guilty to driving almost 55 kilometres over the speed limit while high range drink driving has been sentenced to at least six months behind bars.
Chol Geu, 23, fronted Parramatta Local Court on Wednesday, March 15, charged with 'exceed speed over 45km/h', 'drive with high range PCA', 'knowingly make false/misleading statement' and 'drive motor vehicle on road during disqualification period'.
He was first noticed by police just before 10.30pm on Sunday, December 18 last year, when he was driving much faster than the posted speed limit.
Police allege that they were conducting stationary speed enforcement in Baulkham Hills when they checked the accused's speed at 155 kilometres per hour in a 100 kilometre zone.
According to court documents, police activated their warning lights to stop the vehicle.
They allegedly approached the driver's window and asked Geu to provide his driver's licence.
He was also submitted to a roadside breath test which returned a positive reading before he was placed under arrest.
Geu then allegedly told police his actual name and driver's license number.
"Can I be honest with you? The licence I gave you isn't mine, it's my mates," he said.
Police say they conducted checks which revealed that the accused's licence was disqualified until April 2024.
They also found that he was on parole, wearing an ankle bracelet and subject to a curfew.
Geu was taken to Castle Hill Police Station where he was cautioned and questioned.
Police allege that he was doing something with his throat as if he was trying to throw up in his mouth and burp minutes before the breath analysis.
They were of the opinion that he was trying to cheat the machine and alter the reading, court documents reveal.
Police say the machine detected mouth alcohol readings on the first attempt and had to perform a 15 minute lockout to reset.
They say he was belligerent at times and tried to physically tamper with the mouthpiece.
On the fourth attempt Geu provided a sufficient sample returning a reading of 0.172 grams of alcohol in 210 litres of breath.
Geu was represented by a lawyer who told Magistrate Cate Follent that he is taking steps towards rehabilitation.
He told the court that his client has an "alcohol problem" but is seeking treatment and engaging with mental health services.
The court heard that Geu has also completed the Traffic Offenders Program and is now pursuing further education at Western Sydney University.
Despite this, the magistrate expressed concerns that the "circumstances were aggravated".
Magistrate Follent noted that Geu was on an Intensive Correction Order at the time of the offence, telling him that the report from Community Corrections was "not favourable".
"This sentence is best served in a custodial environment," she said.
"There needs to be an attitudinal change if you are to be rehabilitated".
Geu was sentenced to 11 months imprisonment with a non-parole period of six months.
He will be eligible for parole in September.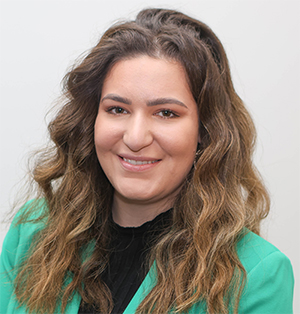 Formerly with the ABC, Makayla is a graduate of Western Sydney University. She covers a variety of news topics for the Weekender, including courts.