Just a couple of weeks ago, I travelled into the city to stay a few nights around Harry Styles' shows at Accor Stadium. Even though I don't live too far away, staying in the area was far more worthwhile to save me a cold two-hour train ride home, packed in line sardines.
Because most of the accommodation around the venue sold out before tickets even went on sale, my friends and I were left with no choice but to stay a stone's throw away in Circular Quay, in an overpriced hotel room two train rides away from the stadium. Still less of a trek by comparison, but definitely not ideal.
At the time, I felt that my options were limited because although I had a budget I wanted to stick to, I had some negative perceptions of hostels that made me steer clear – my reason being, I had never stayed in one before. But, after two nights at Sydney Harbour YHA, I must admit, I've definitely had a change of heart.
Sydney Harbour YHA is an award-winning YHA property which aims to combine state-of-the-art facilities with a heritage experience.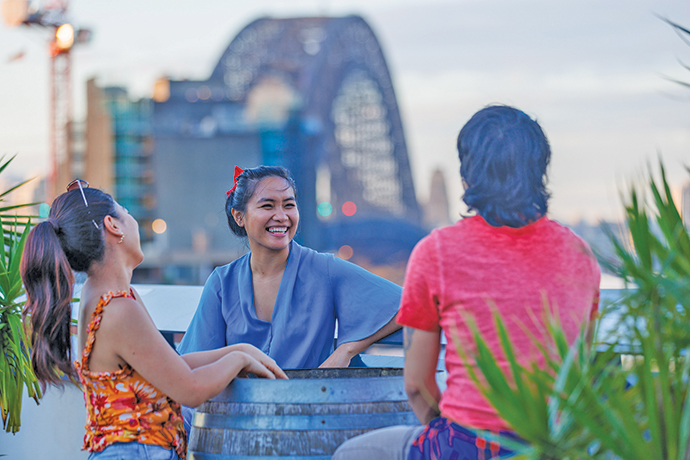 Based on first impressions, you wouldn't be blamed for thinking you were in the wrong place when approaching Sydney Harbour YHA's Cumberland Street address, as you would instead be greeted by The Big Dig Archaeology Education Centre – a classroom space built to allow vacationers and locals alike to learn about the historic site.
However, once you enter the building itself, you immediately feel a total shift in tone; the reception and café area rather sleek and smart, with everything you need and nothing that you don't.
Visitors are then guided towards a self-guided check-in area, with the process made even quicker with emails sent in advance prompting you to check-in online, and download their Goki app – used in lieu of a key to use the elevator, and unlock both the doors to the building, and our room, ultimately improving efficiency, and saving guests from carrying around and trying not to lose your keycard.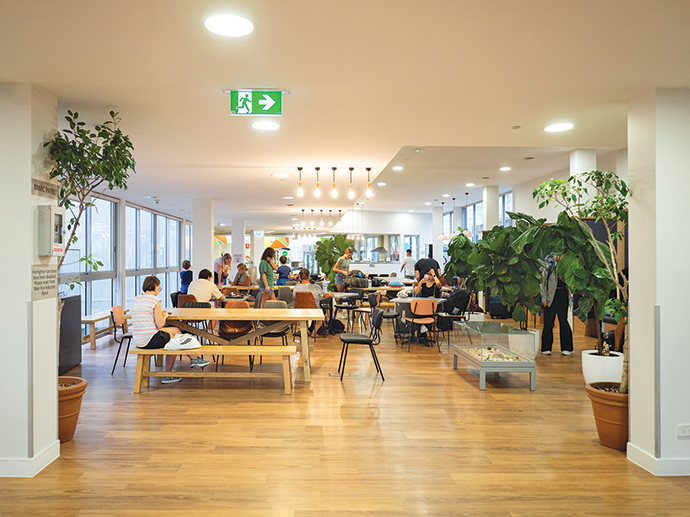 Though the hostel does, of course, have co-living rooms, with prices starting at under $100 per night, I stayed in their King Opera Harbour View Ensuite. Similar to the design of the rest of the property, the room had all of the basics and warranted no complaints, with the addition of a view of the harbour – or whatever cruise ship was docked that day. But, Sydney Harbour YHA is more than just a place to sleep.
In addition to the café downstairs, which, I can attest, does a great (and well-priced) ham and cheese croissant, Sydney Harbour YHA has a shared guest kitchen with all the necessary amenities to make anything from two-minute noodles to a fresh cooked meal.
The common room then has plenty of tables and booths for guests to eat or work at, or you can head up to the rooftop terrace on level three for unmatched views on a budget. The terrace is also connected to a games room with pool tables, perfect for hanging out with friends, and making some new ones.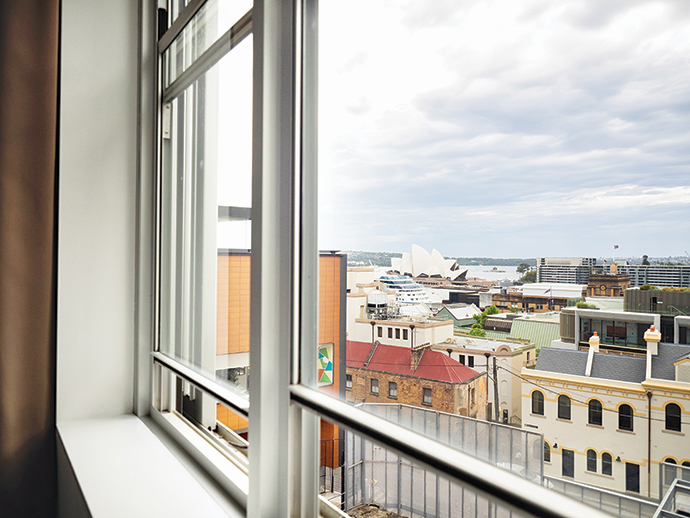 My preconceptions about hostels being filled with young people and partying also proved incorrect, with older couples, families and youth from Australia and all over the world coexisting and mingling within these common areas, building Sydney Harbour YHA a diverse community of its own.
Sydney Harbour YHA's location was also a highlight overall. Being located in the Rocks, just minutes from both Circular Quay and Wynyard train stations, the hostel is nearby to some of Sydney's most notable attractions.
Within a short walk, guests can do the Bridge Climb, see a show at Sydney Opera House, or eat at some of the best local restaurants and pubs. Being close to public transport only increases your options, with myself opting to not only walk over to Sydney Dance Company for a class, but also visit Sydney Aquarium in Darling Harbour, and do some shopping around Town Hall.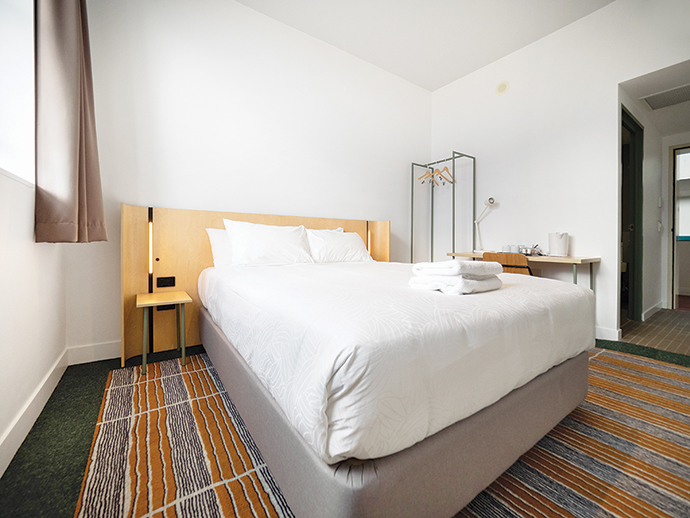 Boasting supreme amenities and an almost unbeatable location, Sydney Harbour YHA is more than a youth hostel, and is perfect for anyone wanting an affordable stay during a weekend exploring Sydney, meeting likeminded people, or just a night in a comfortable bed.
Next time Harry Styles is in town, I might even head back myself.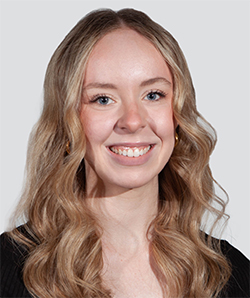 Cassidy Pearce is a news and entertainment journalist with The Western Weekender. A graduate of the University of Technology Sydney, she has previously worked with Good Morning Macarthur and joined the Weekender in 2022.