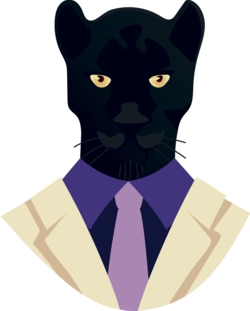 Stadium in doubt
Labor's victory at the State Election on Saturday night probably puts an end to the possibility of a new world class stadium being built on the site of the Penrith Showground and Paceway.
And I'm told the whole project is likely in doubt – Labor have always said they were committed to the initial funding, but there's plenty of people within both Panthers and politics who can't see them knocking down the existing stadium and building a new one on the same footprint (which would barely increase the capacity).
Time will tell, and Labor will need to address this eventually. They'll also need to order Infrastructure NSW to stop its negotiations with the Paceway if it doesn't plan to acquire the site.
Cleary's solo presser
A few people noted that Ivan Cleary fronted the post-match press conference after the loss to the Eels solo, without either of his co-captains.
There was nothing in it – in fact it was an NRL official who suggested Cleary go alone as Isaah Yeo was getting strapping removed and would have been delayed.
Both Yeo and co-captain Nathan Cleary made themselves available to journalists afterwards.
Salmon hurt at training
The media was watching on when Panthers utility Jaeman Salmon injured his finger at training on Monday.
There was no hiding the injury, with journalists in attendance to speak to Isaah Yeo ahead of his 200th NRL game on Friday night when it happened. Official training had ended and a few players, including Salmon, were kicking the ball around.
Salmon went for scans but was named to take on the Raiders.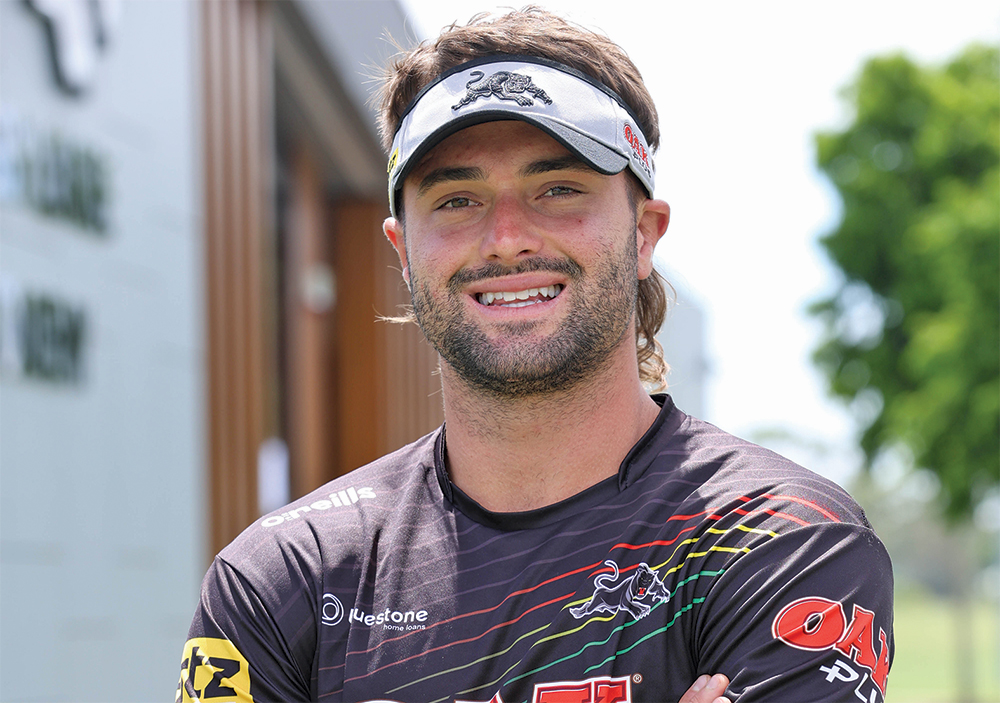 Scoop confirmed
I told you back in late February that Penrith was working on a mega deal for co-captain Isaah Yeo to make him a Panther for life, so the deal announced earlier this week was no surprise to readers of this column. Yeo is very keen to make Penrith his forever home – he and partner Ash recently purchased a new house in the Lower Blue Mountains.
Ratings bonanza
Last Thursday's clash between the Panthers and Eels attracted a huge TV audience.
An average audience of 570,781 tuned in on Channel Nine, while more than 329,000 were locked in to the Fox Sports coverage. Those figures don't count those who streamed on Kayo or Foxtel GO.
Spotted
Panthers Director and club icon John Farragher chatting with outgoing MP Stuart Ayres at the Jamison High School polling booth on election day.
Luke back next week
Good news for Panthers interchange hooker Soni Luke, who will definitely return against the Sea Eagles next week. After he suffered a serious concussion last week, there were some whispers he may be out for an extended period. But he'll only need to serve the mandatory 11 day NRL stand-down.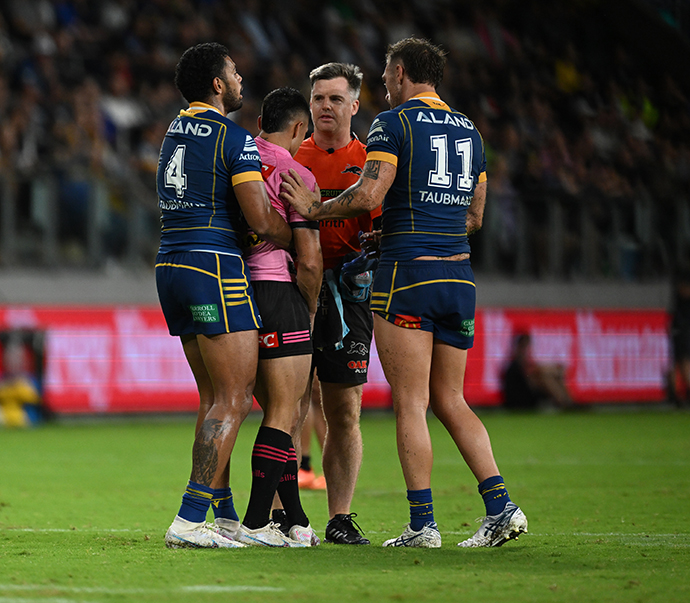 Origin shake-up
The whispers keep getting louder that Nathan Cleary will have a new halves partner for the State of Origin series this year, with Jarome Luai in serious doubt of keeping his spot in the team. Could Nicho Hynes potentially partner Cleary for the crucial series that kicks off in Adelaide in May?
Marto's music
Liam Martin is coming around to the music the likes of Jarome Luai and Brian To'o blare in the dressing rooms before and after games, and even at training. But he's not quite prepared to let go of his love of country music. When Marto is cruising by himself, you can guarantee he'll have some Luke Combs coming from his car speakers.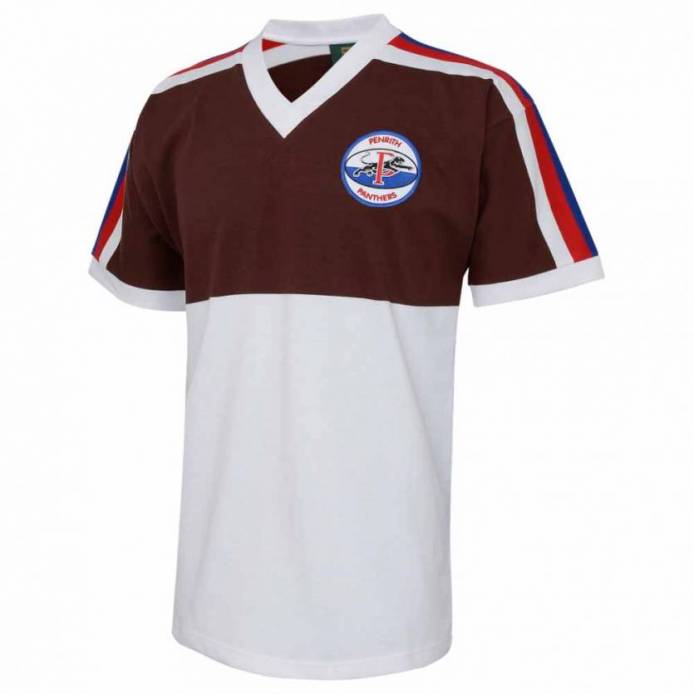 Heritage jersey
A new Panthers jersey is available through NRL merchandise outlets – commemorating the club's 1976 season.
The heritage 1976 jumper, now re-released after an initial run a couple of years back, features the classic Panthers logo, is primarily brown and white and has a dash of blue and red.
It's available on NRLShop.com for $139.99. For the record, the Panthers finished 9th in 1976 – their 10th season in top grade rugby league.
Spill the tea
I love gossip! If you've spotted a Panther out and about, or have some news you want to share, you know who to contact. I don't keep secrets but I do protect my sources. Email [email protected].