A man who pleaded guilty to participating in a dance floor brawl at Panthers Leagues Club has been fined $1000.
Isaako Moelau, 22, fronted Penrith Local Court on Thursday, March 16, charged with 'affray'.
Just before 2am on November 14, 2021, Moelau and three of his friends allegedly arrived at Panthers and joined other clubbers on the dance floor.
Shortly after, a fight erupted with punches being thrown in all directions, court documents reveal.
Security and staff who witnessed the altercation then dispersed each party from the venue and called police.
It is alleged that they reviewed the CCTV footage which clearly showed that the accused actively participated in the punch-up.
Moleau was charged almost a year later when police attended his Plumpton residence and conducted an interview.
During the interview he admitted to his involvement in the brawl, providing a similar version of events to those depicted on the CCTV.
Moleau's lawyer told Magistrate Stephen Corry that her client did not know what triggered the brawl.
He is otherwise a person of good character with strong community ties, she said.
"He goes to church every week and since the incident has had lots of time for growth and reflection," he said.
In sentencing, the magistrate noted Moleau's lack of criminal record.
"Lots of people go to Penrith Panthers but they don't go there to get in a fight," he said.
Moelau was convicted of the single offence and fined $1000.
He was also issued a two year ban from Panthers Leagues Club, which will remain in place until November, 2023.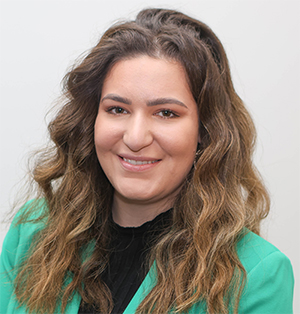 Formerly with the ABC, Makayla is a graduate of Western Sydney University. She covers a variety of news topics for the Weekender, including courts.