Bestselling St Clair author Todd Alexander has released a new book, this time using his stellar dry wit to delve into the topic of aging.
The concept came about when Alexander was talking to his friends about some of the comedic habits their parents share, like taking forever to fasten a seatbelt, and adding phantom s's to shop names like 'Aldis'.
Little did he know, his parents were talking about him as well.
"When I put two and two together, I thought it would make a funny little book to encourage everyone to laugh at each other and themselves, and realise that we're all in the same boat," he said.
After a year and a half in the works, Over The Hill & Up The Wall has finally been released – and it's no surprise that his parents are glad it's all over.
"Every time I'm with Mum and Dad and they do something a little quirky, I'll pull out my phone and make a note, and Mum will roll her eyes and go, 'Oh no, not again!'," he said.
"Now that it's published, they're very relieved, because I've promised them I'm not going to write a sequel, so I'm no longer taking notes on their behaviour."
In spite of this, Alexander said they're pretty chuffed with how it all turned out, going so far to appear on the cover of the novel which celebrates all things aging.
But, given that Alexander and his family have lived in Colyton and St Clair for decades, they're hoping their stories and anecdotes will find a home in the hands of fellow local residents – though we might not be getting a kick out of all of them.
"I don't know if everyone will find it funny, but my Dad's pretty obsessed with looking at the obituaries from the local area, because he knows so many people from the cricket club and, before that, the football club," he said.
"You'll be sitting there over coffee, and he'll be like 'Oh, such-and-such died' and you're like 'Uhh okay?'. I don't know why old people do that, I guess it makes them feel good that they're still alive and kicking."
Over The Hill & Up The Wall is published by HarperCollins Australia and is currently available where all books are sold. An audiobook will be released in April.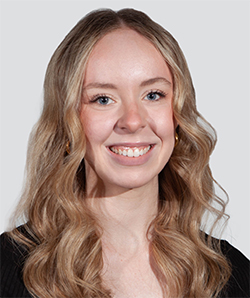 Cassidy Pearce is a news and entertainment journalist with The Western Weekender. A graduate of the University of Technology Sydney, she has previously worked with Good Morning Macarthur and joined the Weekender in 2022.