Candidate for Badgerys Creek (formerly Mulgoa) Garion Thain has committed to finalising a plan for the future of Luddenham Village if a Labor Government is elected on March 25.
After speaking with residents about unconfirmed plans regarding how the town will develop with the new Aerotropolis and airport, along with the Shadow Minister for Planning, Thain made the announcement on Wednesday.
"While the rest of the Aerotropolis plan is forging ahead, Luddenham residents have been forced to wait without news for agonisingly long – leaving them uncertain of their future," Thain said.
"They've told me that without the plan being finalised they won't know what the future of their homes or of their town looks like.
"A NSW Labor government would work with relevant stakeholders to finalise the plan as quickly as possible so Luddenham can move forward with the rest of our area's future – I've listened to them and I think that's only fair."
Residents, Penrith and Liverpool Councils, along with local members have all previously supported a plan that would allow more houses being built in the historic town.
Vice President of Luddenham Progress Association, Wayne Willmington welcomed the promise as residents and businesses want to prepare to be a part of the growing electorate.
"State members like Tanya Davies and Stuart Ayres were happy with the plan residents wanted but the Planning Minister wouldn't sign off on it," Willmington told the Weekender on Wednesday.
"The village has been in limbo ever since so if Labor allows this it will provide clarity and give Luddenham a future."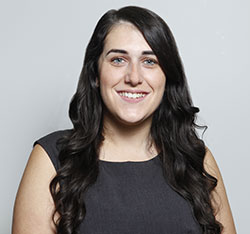 A graduate of Western Sydney University, Emily covers Local, State and Federal politics for the Weekender, as well as crime and general news.