A Tregear man and Kingswood teen have pleaded guilty to concealing the alleged murder of a 16-year-old.
Rebyll Oaariki, 24, and Thomas Pakau, 18, reappeared at Penrith Local Court on Friday, March 3, charged with 'conceal serious indictable offence'.
They are just two of the 11 people involved in an incident which saw five juveniles and two adults charged with 'murder'.
It is alleged that they failed to give information to a member of the NSW Police Force despite knowing that some of the group had allegedly murdered the teen.
According to court documents, the 16-year-old was lured to a Doonside home on August 4, 2021, and savagely set upon over the alleged theft of a pair of Apple AirPods.
Immediately after entering the residence, he was taken to a spare bedroom and assaulted.
Three gruesome videos are described at length in alleged police facts tendered to the court.
It is alleged that the 16-year-old's clothes had been removed and the juveniles could be seen punching, kicking and stomping on him.
At one point a juvenile even ordered another to film their role in the beating.
"Oi film this for me… I'm going to kill this c*nt and put him through the wall," one juvenile allegedly told the other.
Another juvenile allegedly was heard saying: "Enough, wait until I'm finished then you can f**king put him through the wall".
Another recording allegedly shows a juvenile grabbing the 16-year-old by the hair and ramming his head into a gyprock wall before kicking him in the head.
"Get up c*nt. We're going to take you to the other house… so the other c*nts can f**k you up," they allegedly said.
It is alleged that Oaariki and Pakau left with the deceased's jumper before police and ambulance officers arrived.
The 16-year-old was found unresponsive with head and neck injuries.
Ambulance officers were able to restart his heart before taking him to Westmead Hospital, however it has since been revealed that he died from "complications of multiple force injuries to the body".
Court documents reveal that a 19-year-old who lives at the residence told police that "two black guys" chased the 16-year-old inside and assaulted him for about 10 minutes before running from the scene.
She then allegedly re-created a gargling sound whilst laughing and told police that was the deceased choking on his own blood as he was gasping for air.
It is believed that Oaariki and Pakau left the scene shortly after the deceased arrived.
At 6am on October 26, 2021, Pakau was arrested and taken to Mount Druitt Police Station.
Oaariki attended Blacktown Police Station where he was arrested and taken into custody on November 1, 2021.
When he participated in an electronically recorded interview, where he told police that he went to the house to get alcohol and that he did not see the assault take place.
Oaariki and Pakau will both reappear before Penrith Local Court on Wednesday, May 10.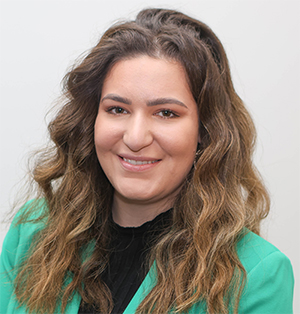 Formerly with the ABC, Makayla is a graduate of Western Sydney University. She covers a variety of news topics for the Weekender, including courts.