Local icon Ross Hutchison has been reunited with one of his original Panther cubs ahead of a very special fundraiser to be held at Elton Chong next month.
Singer Lisa Perry has toured the world with a number of artists and bands in the past few years. But, she said she'll always be a Panther cub at heart.
"I moved to Australia when I was seven, and [Hutchison] ran an amazing opportunity for kids of all ages at Panthers called Panther Cubs, and it was a place where kids could go and get a taste of the entertainment industry, and everything it was about," she said.
"I first went to a church to sing, but then I found out there was this place I could go, and I turned up and met this bugger, and went every week after that."
Perry's band Hellz Abyss, of which she is the lead singer, isn't "a Satan thing" like the name might initially suggest – it's about bringing people back from the depths of darkness, and giving listeners the stamina to deal with the tough stuff going on in their lives.
It's this mindset that brought her back home, with the goal of helping raise money for the Ross Hutchison Foundation.
"This is a fantastic man," she said.
"There is something in his spirit that, not just as a dance teacher, is something I have always connected with, and there is a similarity in energy. I just want to help him give more."
The fundraiser, which will be held at popular High Street bar Elton Chong on Saturday, April 8, will see a hard rock show combined with a campaign to promote Hutchison's efforts to support victims of domestic violence, the homeless, the elderly, people with disabilities, and people who have alcohol and drug abuse problems.
"Hellz Abyss will be playing on the night, we'll be doing a couple of sets, and in between those sets, there will be a raffle," Perry said.
"Local businesses are encouraged, we have many that are jumping on board, to donate as much as they can.
"There will be tattoo vouchers and all sorts going out as prizes in this raffle!"
With a fundraising goal of $5000, tickets are currently on sale for $15, with a GoFundMe also live for additional donations in the lead up.
Perry is hoping to see the community come out in strides to support and get involved in the event.
"It's about many hands that help a community," she said.
"We need more hands, we need more people in Penrith taking up that spirit."
Hutchison is grateful to see those he taught, like Perry, coming back to support him and his endeavours within the community.
"It's just wonderful to hear this coming back," he said.
"I must have done something right!"
For more information, to donate or to purchase tickets to the event, head to bit.ly/3LA3DLm.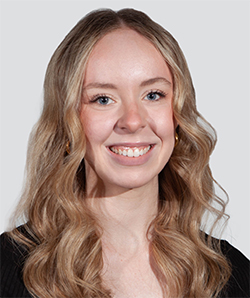 Cassidy Pearce is a news and entertainment journalist with The Western Weekender. A graduate of the University of Technology Sydney, she has previously worked with Good Morning Macarthur and joined the Weekender in 2022.