A car made of recycled bottles has been unveiled at Supercheap Auto in Penrith, acting as a reminder to consumers to do their bit for the planet.
The car was commissioned by automotive cleaning product company Solvables, whose goals to become more eco-friendly only really came to fruition during COVID, National Business Manager Callan Gates said.
"We've been making cleaning products and sanitising products since '54, so when the pandemic hit, we had a lot of people ask us for disinfectants and sanitisers, so we changed our factory to start producing these sorts of products in about three days and started making 5000 5L containers a day," he said.
"We probably got to the end of that craziness and went, we've pumped so much plastic into the environment as a part of our response to that, what are we going to do about it?"
In response to this, Gates and the team developed cleaning tablets with the goal of allowing consumers to make easy decisions about what they're using to clean their car, which can help the environment with minimal effort. But, it was going to take a little more effort on their end to encourage people to jump on the bandwagon.
Gates came up with the idea to create the car in an attempt to help people visualise the impact you can have on the environment by using single-use plastics. Every five minutes of the day, every day of the year, more than one tonne of plastic is discarded into Australian oceans and waterways – the same amount that can be seen in the piece.
"The car has been a 'wow', definitely," he said.
"When you go through the stats and you realise that eight of those cars go into our waterways every five minutes, that's crazy, and that's only in Australia. It really makes people think."
After weeks of work being put into the car's design, building, and relocation, Gates is excited for it to finally be on display in Penrith.
"This is the flagship store for Supercheap. It's a pretty awesome store, and they do a lot of events here and car shoots," he said.
"We were talking to the manager just before, and he said that although they get a lot of revhead cars in here, they've never had more interest in a car in here than they have with this, so that's really cool."
The car will remain on display at Supercheap Penrith until the end of the month, with Gates hoping that it will help to educate shoppers.
"I think to bring kids down, even to just check it out because it looks like a big Lego car, to have a bit of fun with it and also have a meaningful discussion is something that we're keen to provoke," he said.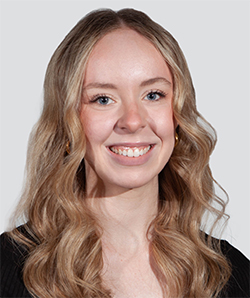 Cassidy Pearce is a news and entertainment journalist with The Western Weekender. A graduate of the University of Technology Sydney, she has previously worked with Good Morning Macarthur and joined the Weekender in 2022.