Mulgoa resident Josh Anderson is hoping to achieve what his favourite footy team did late last year, and that's go back-to-back.
The 23-year-old Penrith Panthers supporter is hoping to emulate the NRL club by winning consecutive Aussie Racing Cars championships when the 2023 season gets underway on the streets of Newcastle this weekend.
After first signing up to Aussie Racing Cars as a high school student back in 2017, Anderson enjoyed the best season of his blossoming career last year – claiming overall honours in the 2022 Super Series.
Speaking with the Weekender, Anderson said he can't wait to defend his crown, starting this weekend at the Newcastle 500.
"I can't wait to get stuck into the race up at Newcastle. I've been busy working on my car and working on my fitness, so I'm ready to go for the season," he said.
"We've got CoolDrive sticking with us again, so that's awesome to have a big brand like them sponsoring me this year. We have the #1 decal on the door and I'm really looking forward it."
This will be Anderson's fourth full season in Aussie Racing Cars and he's hoping plenty of simulated racing during the recent off-season will put him in good stead.
"I do a lot of sim racing throughout the year, which keeps me quite sharp because, whilst it's not real, you're still thinking about how to drive a car around a track as fast as you can," Anderson said.
"For me, that's the main way I prepare. Having that preparation during the off-season, making sure I'm fit and in the right frame of mind, I find sim racing is very valuable."
Following Round 1 in Newcastle this weekend, Anderson and his team will travel to Brisbane next month before competing in Tasmania, Darwin, Townsville and over in New Zealand to round out the season.
Anderson said if he's going to claim back-to-back Aussie Racing Cars championships, he has to not only focus on the task at hand by believe in himself.
"You've got to back yourself because the competition is really strong. There's going to be 40 cars on the grid for Newcastle, so there will be 39 people to beat," he said.
"I've been working too hard to improve. If you don't improve in any sport, you're going to get overtaken. I don't focus on the result. I just focus on doing my job, driving the car as fast as I can and performing under pressure."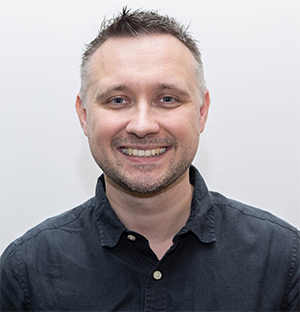 Nathan Taylor is the Weekender's Deputy Editor and Senior Sports Writer. He also compiles the weekly Chatter on the Box TV column. Nathan is an award-winning journalist, who has worked at the Weekender for a decade.