While their story doesn't quite resemble the plot of 1992 baseball movie 'A League of their Own', this photo certainly does.
Meet the Western She Devils, a local all-girls baseball team that was to put together less than six weeks ago and played in their very first representative tournament last weekend.
After an all-girls team was denied by Greater Western Baseball Association and no females were selected for the Rookies representative teams, the presidents of Penrith Baseball Club and Plumpton Baseball Club – both females – saw the opportunity to be representatives of a sport they love, a sport that they believe they are severely underrepresented in.
They wanted to enter a team into last Sunday's Baseball NSW Rookies Cup at Magdala Park, North Ryde, but were told to do it themselves.
"We asked Greater Western months ago about submitting an all-girls team and we got told no. We got told that the Association wasn't going to enter a team but if the clubs wanted to organise one themselves, they could," Plumpton Baseball President, Cathy Bedford explained to the Weekender.
"Within the Greater Western Baseball Association, there are two clubs with female presidents – I'm one of them and Claudine Te Ahuru-Kostic is the other over at Penrith Baseball. We weren't taking no for an answer, so we took it upon ourselves to enter a team."
When news started to spread that an all-girls representative baseball team was being formed for the Rookies Cup, the support the side received was huge.
Not only did the She Devils garner enough sponsorship dollars to cover the cost of their uniforms, but they had loads of support at the tournament last weekend.
"It was easy to get people to jump on board and support us because we were an all-girls team. The support from parents and everyone at Penrith and Plumpton was quite overwhelming," Bedford said.
"We had heaps of people come out on the day to the tournament as well. The girls had heaps of spectators and loads of support."
The She Devils comprised of players from Penrith, Plumpton and Holroyd Baseball Clubs and ranged in age from seven to 10-years-old. They were one of four all-girls sides entered in the Rookies Cup, which featured around 40 teams overall from around Sydney.
The She Devils played four, 60-minute games throughout the day, with their historic win coming against Ryde in just their second outing.
"We beat Ryde 2-1… the girls were ecstatic!" Bedford said.
"We had so many comments about how the girls improved as the day went on. These other associations, their teams had been together for quite some time.
"To go from where we were a few weeks ago to what we achieved on Sunday was extraordinary."
Bedford hopes the recent success of the She Devils is just the beginning in growing the female game out west.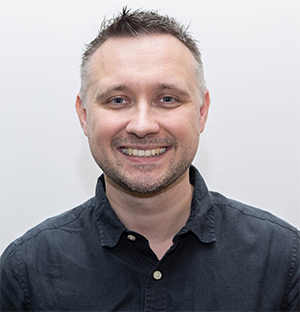 Nathan Taylor is the Weekender's Deputy Editor and Senior Sports Writer. He also compiles the weekly Chatter on the Box TV column. Nathan is an award-winning journalist, who has worked at the Weekender for a decade.