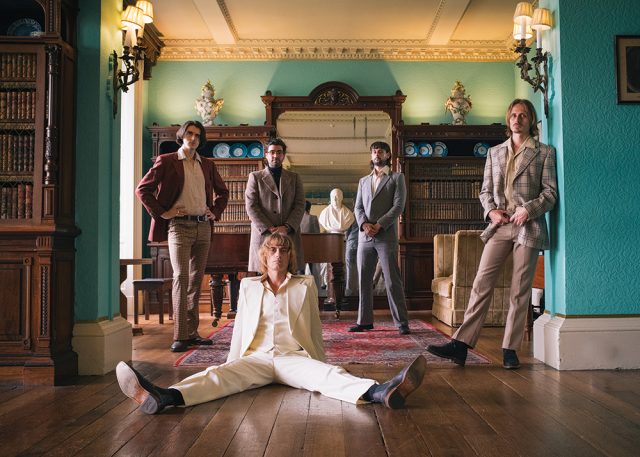 For brothers Oli and Louis Leimbach, Lime Cordiale started out as a bit of a joke, using their time spent in the same home or on family holidays to make up parodical songs inspired by the music they'd listen to together.
According to Oli, things haven't changed much at all.
"From the start, we were almost taking the piss of songs, and we still do that now to be honest – sometimes we'll write something as a bit of a joke, and it becomes a song," he said.
Lime Cordiale's climb to glory didn't come easy, with their debut studio album 'Permanent Vacation' being released eight years after the band was formed, with no big hits being smashed on radio or going viral online just yet.
"Every song that we released, we'd be like 'Here's the new song!', and then we'd be like 'Alright, well maybe that was a bit softer than we expected, but alright, let's do the next one'," he said.
"We got into a rhythm of not expecting too much, but just pushing it as hard as possible and moving onto the next thing."
Having now scored 10 ARIA Award nominations, with two wins among them, and a host of tracks appearing on the Triple J Hottest 100 over the past few years – the highest being 'Robbery' at number 7 in 2020 – it's no surprise that Lime Cordiale has become one of Australia's biggest exports when it comes to music.
Last year, the band embarked on two mammoth tours of their latest album '14 Steps To A Better You', and 'Cordi Elba' – a collaborative EP with English actor-musician Idris Elba.
But, after a short break, they're now heading back on the road, with a tour set to be even crazier than its predecessor.
"We played so many shows last year that we need to change things up completely, just to give ourselves a little bit of an adrenaline rush again," he said.
"That's really what we're aiming for!"
The tour, coined the Fantastical Country Club Experience, is inspired by the circus, and guarantees entertainment from start to finish.
"We like to put on a show, and we like to make it pretty weird. We like to make it so that there's almost a bit of audience participation, so that's where the whole idea comes from," he said.
"We don't want people to expect that we're just going to be getting up, singing our songs and just getting off – it is an experience, and it should be fantastical. It should be wild!"
The tour will also see the boys travelling to some new venues, including Sydney Coliseum, for the very first time.
"I love playing new places, it just feels fresh, and wacky and wild," he said.
Though some of their newer hits like 'Colin' and 'Country Club' are a shoo-in for the setlist, fans of the band should prepare themselves for a few surprises.
"I want to get more of the old stuff in there as well," he said.
"It's too easy to just play all your new singles."
Lime Cordiale will be on at Sydney Coliseum Theatre on Saturday, April 15 at 7.30pm. Tickets are $79.35. For more information or to book, visit sydneycoliseum.com.au.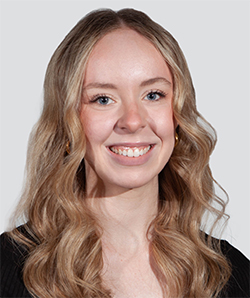 Cassidy Pearce is a news and entertainment journalist with The Western Weekender. A graduate of the University of Technology Sydney, she has previously worked with Good Morning Macarthur and joined the Weekender in 2022.