Penrith may be 12,500km from the location of this year's Super Bowl in Phoenix, but that won't stop us from celebrating the biggest event on the American sporting calendar.
Restaurants, pubs and clubs all over town will switch over their television sets to the Super Bowl this Monday, February 13 as football fans come together to cheer on this year's opponents Philadelphia and Kansas City.
The Eagles will be aiming to win their first Super Bowl title since the 2017 season, while slight outsiders the Chiefs will contest their third NFL Championship game since 2019.
The NFL's popularity continues to soar in Australia and locations in Penrith and surrounding suburbs will be cashing in on that very hype next week.
For the first time since opening last year, the Log Cabin will be holding a Super Bowl party right beside the beautiful Nepean River. Fans can watch America's biggest sporting event live and loud with $30 Bud Buckets and an American style snack menu available all day. The Loggy will be open from 9.30am, so fans can watch all the pre-game action on multiple big screens around the venue.
At the other end of the Nepean at The East Bank, Goji Cocktail Bar & Restaurant will not only be showing the big game live on their large television screen, but they'll also be serving delicious Super Bowl cocktails as well as handing out free coffee and bacon + egg burgers from 10am-11am.
If you're in the Penrith CBD, the Red Cow Hotel is one of the best places to celebrate Super Bowl LVII. Not only will the team be showing the game in their beer garden, but they'll also be serving $30 Bud Buckets, $1.50 Southern Fried wings, loaded hotdogs and fries as well as free popcorn to fans.
Across town in South Penrith, the Pioneer Tavern is once again getting in on the Super Bowl spirit this year. The famous 'watering hole' will be showing all the action live with $15 lunch specials, $5.50 Tooheys New schooners, and $40 JD & Cola Buckets. Bookings recommended!
Over in Victoria Street, Werrington, the Colonial Hotel are putting on quite a spread this year with Philly cheesesteaks, Kansas City hotdogs, loaded waffle fries and 50c crispy chicken wings, while the Super Bowl tradition will continue at The Lucky Australian Hotel in North St Marys with $5 Budweiser's throughout the game and $15 food specials all day long.
Plenty of people will also be hosting Super Bowl parties at home or at work on Monday.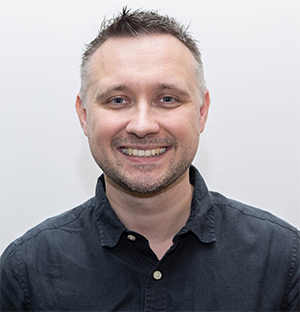 Nathan Taylor is the Weekender's Deputy Editor and Senior Sports Writer. He also compiles the weekly Chatter on the Box TV column. Nathan is an award-winning journalist, who has worked at the Weekender for a decade.