The Western Weekender's coverage of the Penrith Panthers returns this week, ahead of the 2023 NRL season getting underway on March 2.
The Weekender will present a 24-page Panthers season preview collector's edition in print this week (February 24), before the Extra Time pull-out returns next week (March 3).
Extra Time will also be presented as a stand-alone digital edition each week.
"Since John Cartwright featured on our very first edition back in 1991, the Western Weekender has had rugby league in its DNA," said Weekender Managing Editor, Troy Dodds.
"We've been there through the highs and lows – but the last few years have been particularly special, having a front row seat to historic back-to-back Premierships."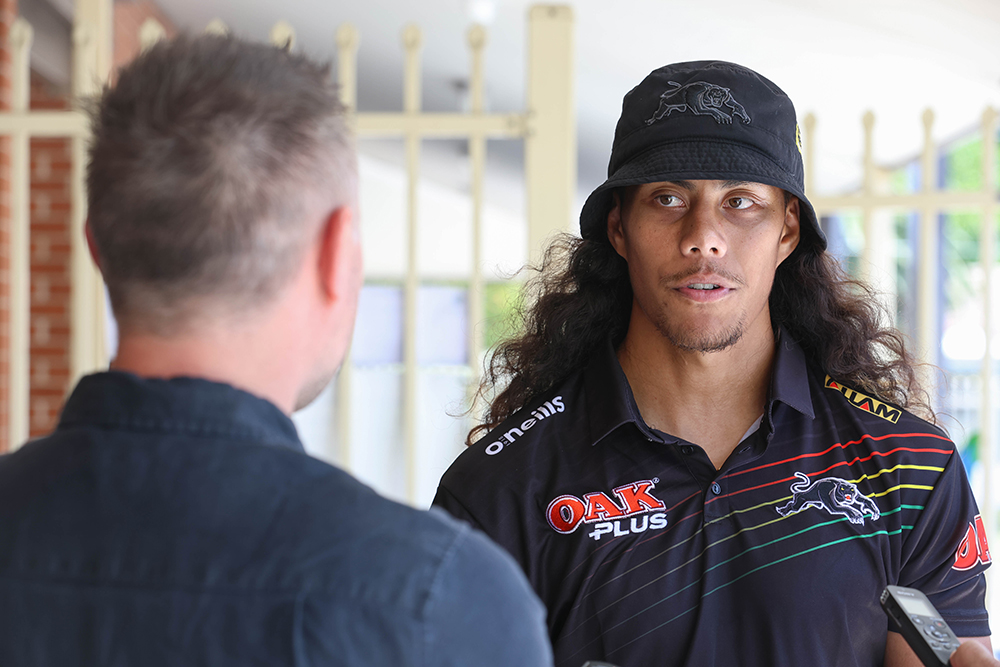 Highlights of the Weekender's rugby league coverage in 2023 include:
– The return of Fox League personalities Warren Smith and Matt Russell with expert, exclusive columns.
– The Masked Panther continues to bring footy fans news and gossip you'll read nowhere else.
– Nathan Taylor goes one-on-one with the biggest names in the game each week, presenting exclusive features and interviews.
– Troy Dodds is back on deck to write the weekly Panthers match preview.
– Peter Lang returns with 'Lang on League', while Lachlan Jeffery has the lower grades covered
– A weekly pull-out poster featuring your favourite Panthers players.
– 2GB's Mark Levy joins the Weekender Celebrity Tipsters. Can he beat our local business celebs?
– Cheerleader profiles, Face in the Crowd competitions, match schedules, feature stories and so much more.
In addition to 'Extra Time', the Weekender will continue to deliver content and breaking news across its web and social channels.
THE KEY DATES
February 23/24: 24-page season preview released
March 2/3: Extra Time returns inside the Weekender
YOUR WEEKENDER LEAGUE CHECKLIST
– Subscribe to the Digital Edition – click here
– Find out where to get a print copy – click here
– Follow us on all the socials – Facebook, Twitter and Instagram