Jamisontown Public School will be losing some of its best this term, with Tracey Jones and Beth Gill both marking their retirement after almost 40 years each at the school.
Jones recalls first starting at the school in 1988 when she was just 24 – the youngest teacher at the school at the time. Gill joined just a year prior, with both recalling how frequently the school was able to engage in activities and events together, despite the sheer size of the cohort, with almost 1000 students.
"It was just a great time for teaching and connecting," Gill said.
Over time, much has changed both within the school and with teaching in general, with the two witnessing firsthand a shift in uniform, class sizes and teaching strategies. But, they noted that one of the biggest changes has been adopting new technologies – especially with the last few years of online learning.
"For the past few years, I've been the technology teacher for Stage 3, and we've been doing robotics. During home learning we used Google Classroom as our platform, and had the most amazing interactive lessons," Gill said.
"We also learned a lot about Zoom, and we just became so familiar with a lot of those things. I don't believe there was a hiccup at all."
Despite this, it seems the school community has stayed the same.
"I get so much joy out of seeing the new kindys each year, and realising that I may have taught their mum in kindy, or their dad in Year 1," Jones said.
"When you tell them that, they get this big smile on their face, and it just reminds me that I've put 35 years of my life into this school and community, and I love it."
Reminiscing on some of their favourite moments at the school, which include taking the whole school to the Paralympics, organising Panther assemblies, which saw the first grade players visit the school, and Gold Days, Jones and Gill said they couldn't be prouder of the legacy they'll be leaving both on the school, and all of the students they've taught.
"I've invited quite a few of my past students from 35 years ago, from my first class and my second class, and their mums who I had a good bond with, to a retirement dinner," Jones said.
"They've written back things like, 'Wouldn't miss it for the world', 'Blessed to have had you as a teacher', 'Don't remember any of my teachers except you'."
Though both are sad to be leaving, with Jones wanting to spend more time with her family and Gill building and moving, they're hopeful that the future of teaching is bright.
"I'll miss the socialisation. Being part of a school and community is fabulous. I still meet regularly with ex-principals and ex-teachers who have been gone from here for 15 and 20 years. Now, maybe we can even do it in the day!" Gill said.
"There comes a time to hand over. There are lots of young, energetic teachers out there to fill our shoes."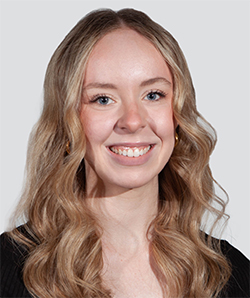 Cassidy Pearce is a news and entertainment journalist with The Western Weekender. A graduate of the University of Technology Sydney, she has previously worked with Good Morning Macarthur and joined the Weekender in 2022.