Penrith will be at close to full strength when they face St Helens at BlueBet Stadium on Saturday night for a piece of silverware that has eluded the proud club: The World Club Challenge.
Penrith has fought for the trophy twice before, while COVID curtailed any chance of a third attempt post the 2021 triumph.
Now, with the likes of Nathan Cleary, Dylan Edwards, Isaah Yeo and Jarome Luai to star in Saturday's showdown, the Panthers are in prime position to become club champions of the world.
So, why didn't it happen after 1991 or 2003?
1991: Gould says Panthers can't win
Rugby league coaches and honesty don't always go hand in hand. And who could blame them, with such media scrutiny on them, their teams and their clubs overall.
Coaches these days have learned the art of being media managers and PR specialists.
But back in 1991, Panthers coach Phil Gould produced the most open honesty you could imagine from a coach – declaring his team couldn't win.
All of this came after Penrith had won the 1991 Grand Final, defeating Canberra 19-12 and sparking immense celebrations among the playing group, coaching staff and supporters.
Despite the season ending in the best possible way, the victory meant Penrith would have to back up for the World Club Challenge, to be played less than two weeks after the Grand Final.
The game against English champions Wigan was to be played at Anfield in Liverpool.
On Tuesday, September 24 1991, Gould declared his side couldn't and wouldn't win.
"I'd like to see the game postponed but I understand that is not possible," he said.
"The way things are going we will be battling to get a side together."
A combination of Grand Final celebrations and injuries meant that the Panthers were never going to be up for the flight to England in such a short space of time. Even the master coach Gus Gould was no chance of inspiring his troops against Wigan.
"I can't imagine us doing much training this week," Gould admitted in the lead-up to the game.
Despite initial reports that halfback and captain Greg Alexander wouldn't make the trip, he did end up leading the side into the game.
The squad for the match was: Greg Barwick, Darren Willis, Graeme Bradley, Brad Izzard, Graham Mackay, Steve Carter, Greg Alexander, Brandon Lee, Royce Simmons, Paul Dunn, Paul Clarke, John Cartwright, Colin van der Voort, Ben Alexander, Grant Izzard, Tony Xuereb and Paul Smith.
It turns out Gould was right – the Panthers didn't win that day, but they certainly weren't as embarrassed as many predicted. They lost 21-4 and Darren Willis scored Penrith's only try.
2003: Stars fail to ignite
Fast forward 12 years and rugby league's professionalism had increased remarkably. The World Club Challenge had shifted to become part of the following year's pre-season, which meant 2003 Premiers Penrith faced a February trip to England.
Coach John Lang named an impressive team, with Grand Final heroes Luke Priddis, Craig Gower and Martin Lang all in the team. Ryan Girdler and Scott Sattler were notable omissions.
Despite Penrith's strong line-up, they were no match for English champions Bradford, who ran out 22-4 winners in front of 18,962 fans at Huddersfield.
The Bulls had a simple game plan: pepper Rhys Wesser with bombs. And as much as Wesser would defuse many of them, he did make a string of errors – something that didn't go unnoticed back home, with Wesser becoming the target of such attacks during the 2004 NRL season.
Priddis would score Penrith's only try in the match.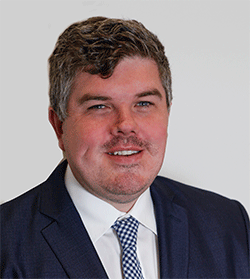 Troy Dodds is the Weekender's Managing Editor and Breaking News Reporter. He has more than 20 years experience as a journalist, working with some of Australia's leading media organisations. In 2023, he was named Editor of the Year at the Mumbrella Publish Awards.