Dementia Australia's largest fundraising event is heading back to western Sydney, with a new location at Tench Reserve next Sunday, March 5.
Memory Walk & Jog is Dementia Australia's flagship fundraising event, with 15 events being held around the country this year, said Dementia Australia's Executive Director for Advocacy & Research, Kaele Stokes.
"It's a really important way of not only getting the community out to participate in physical activity, but it also brings communities together, and it gives people the opportunity to acknowledge members of their family who may have experienced or are currently experiencing dementia," she said.
"It's also a great opportunity for people who are living with dementia to get out with their friends and family as well, and have an event where everybody is creating awareness about dementia and how much it can impact people in our community."
After being held for the first time in western Sydney last year at Lizard Log, Abbotsbury, the decision to move to Tench Reserve came down to availability, and accessibility.
"It's integral that we hold the Memory Walk & Jogs at a venue that's accessible to everybody," she said.
"We have a whole range of members of the community who come and participate, including people living with dementia, so making sure the site is accessible and that it's got the opportunity to have clear signage and our staff around the track to provide guidance to people is really important for us."
As much as the event is a fundraiser, with the proceeds going towards increasing the number of services and supports that are available to people impacted by dementia, Stokes said that it's just as much about building awareness.
"We know that there's over 400,000 people in Australia living with dementia at the current time, and about 1.5 million people that are involved in their care, so there's not going to be many of us that aren't directly affected by dementia," she said.
"An event like the Walk & Jog is a really lovely way of coming together as a community and sharing our experiences and stories and awareness and understanding of dementia," she said.
With a number of ways to participate, Stokes said there's plenty of reasons to join in and help Dementia Australia reach their $1.7 million goal across their Memory Walk & Jog events.
"They're great fun. People have got a few different options for participants – a 2km walk, an 8km walk, and an 8km timed run – so you can join in and do whatever level of course suits you," she said.
"It's a great opportunity to come together as a group of family or friends, or as a section of your community, to get involved and have a great morning out. It also tackles some of the risk factors for dementia, which includes increasing your physical activity and social engagement, which is really important."
To register for the event, visit memorywalk.com.au.
For more information or support for dementia, contact the National Dementia Helpline on 1800 100 500.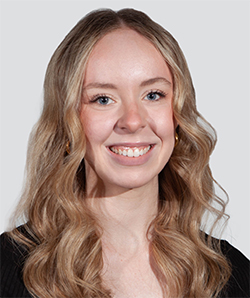 Cassidy Pearce is a news and entertainment journalist with The Western Weekender. A graduate of the University of Technology Sydney, she has previously worked with Good Morning Macarthur and joined the Weekender in 2022.