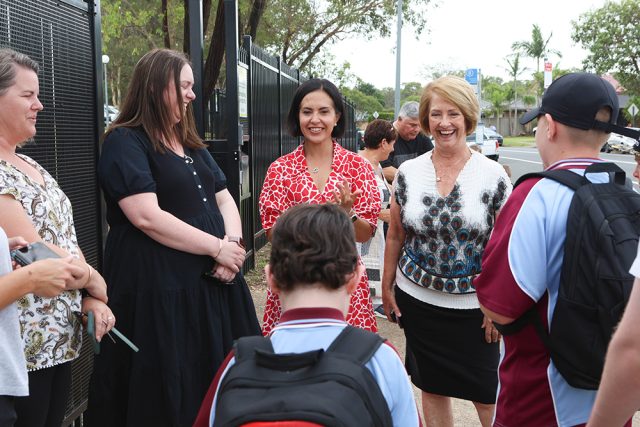 Schools are a key focus this State Election with some local primary schools in Penrith set to get upgrades if Labor comes to power after March 25.
Member for Londonderry and NSW Shadow Minister for Education Prue Car and Labor Candidate for Penrith Karen McKeown visited Cambridge Gardens Public School on Monday to speak to students and parents.
Car announced that if a Minns Labor Government is elected, upgrades including new softfall playground surfacing and student toilets would be added to the school in Cambridge Gardens.
"Cambridge Gardens, in particular, has found it hard to get the upgrades that they've needed and had to fight to get a security fence around the school, which was consistently being invaded and technology was being stolen," Car said.
"That was a win achieved by the local P&C and now, if Labor wins, we will add these important basics for these kids who are at a really good local public school that continues to grow and service a great area."
Meanwhile, with permanent space for 300 students at Kingswood Public School but 550 pupils currently enrolled, the school has 10 temporary demountable classrooms on site.
Car told the Weekender that Labor is committed to upgrading the facilities to meet the enrolment growth in Kingswood and Caddens.
"A hallmark of this Government has been long-term demountables in play spaces and the Government hasn't actually factored for population growth in Kingswood," she said.
"We will replace those demountables with permanent classrooms so kids can learn and teachers can work comfortably, so we can do something about the declining educations in this state."
Spruiking a plan for a 'fresh start', Labor is looking to improve education in the state with measures including creating a permanent, intensive small group tutoring program to fix the decline of literacy and numeracy results.
Converting 10,000 casual teachers to permanent positions will also lead to better outcomes, according to McKeown.
"I want to see the best possible educational facilities in our local community, and I'm thrilled to announce Labor will deliver these important upgrades for school communities in Cambridge Gardens and Kingswood," McKeown said.
"Labor's plan for a fresh start in education will ensure schools are upgraded, more pre-schools are built, mobile phones are out of classrooms and families can access free in-school tutoring."
Car said it was a 'no brainer' for the next government to provide the highest quality education for children.
"Education is the opportunity for kids to have the best start in life and they only have one childhood," she said.
"The current Government has really failed when it comes to education. We have a chronic teacher shortage, schools haven't been built where they are desperately needed and some are full to the brim with students, so we are proud to announce measures that will address that."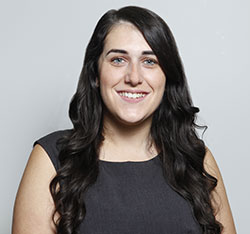 A graduate of Western Sydney University, Emily covers Local, State and Federal politics for the Weekender, as well as crime and general news.