Erskine Park resident Christine Daniels first discovered a passion for succulents before lockdown started in 2020, collecting the plants for her home. Little did she know, her quarantine hobby would turn into a booming business.
A stay-at-home mum who home-schools her children, Daniels' interest in succulents gave her something to do at home – much to the dismay of her family.
"My husband hated it, but it was a hobby, and I'd never had a hobby before, so I said, 'They're not going anywhere!'," she said.
In order to share her passion with fellow succulent-lovers, she headed to Facebook, starting a page called Mrs D's Succulents. But, what started out as a small group of friends quickly grew to amass almost 7000 followers – something that came as a complete surprise to Daniels.
"It's been insane, and a real blessing, just how it's grown," she said.
After her followers started showing an interest in her selling the plants, she decided to take up the opportunity, using what she'd learned as a collector to get the business off the ground.
"I did a sale on Facebook, put up a few photos and people just had to comment, 'Sold', and I sold out in 10 minutes," she said.
"I just kept doing it and I haven't stopped."
Daniels grows many of the plants herself at her Erskine Park home, and sources others from all over Australia in order to widen the variety she's able to offer, putting them up in her Facebook sales group on Wednesdays and Fridays, and selling between 40 and 60 plants a week.
Though she's developed her own community since moving to Erskine Park from Glenmore Park just a few months ago, Daniels' page has garnered interest from all over Australia, and the world.
"I have a lot of interstate and intrastate people, so lots of people who don't have access to a lot of nurseries or Bunnings," she said.
"As of recently, we've also been getting likes and followers from all around the world. It's been amazing, but I feel terrible that I can't get things to them!"
As for what makes her business special, Daniels thinks it's the authenticity her Facebook page provides that makes people fall in love with Mrs D's Succulents.
"I've put a lot out there of myself on Facebook, so they know who they're buying from, and I think they enjoy supporting a local family business," she said.
"I also think people enjoy the variety, and I keep my prices quite reasonable."
Now, with the continued support of her family and team, Daniels aims to remain on this high, and continue growing both her succulents and her business.
"We started in late 2020 when succulents were going through a massive boom, because everyone was stuck at home," she said.
"Now, it's all starting to settle down, but I'm not going anywhere."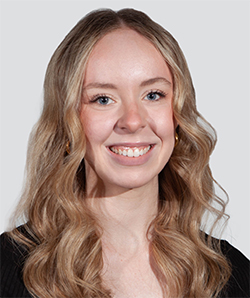 Cassidy Pearce is a news and entertainment journalist with The Western Weekender. A graduate of the University of Technology Sydney, she has previously worked with Good Morning Macarthur and joined the Weekender in 2022.