The space where well-known Valentino's Woodfire Pizzeria Restaurant once sat is set to be replaced by a new indoor golf simulator facility.
A Development Application (DA) has been lodged with Penrith City Council to use the first-floor tenancy at 55-61 York Road, Jamisontown as an indoor recreational facility with a licensed bar for food and drink.
Romina Pereira and Franco Flammia's mother and father opened Valentino's in 2000 on High Street before moving to the bigger location at York Road, Jamisontown, where it was popular in the community.
After Mirella Flammia passed away from cancer in 2012, her husband did not want to continue the business without her, so the siblings took over to continue their parents' legacy.
Working tirelessly to keep the doors open while battling COVID, a fluctuating economy and new competitors, the pair decided to permanently close the restaurant a few months ago.
"Unfortunately, as our lease was coming up for renewal, we were unable to come to an agreement with our landlord, so we decided to part ways," Pereira said.
"We would like to thank all our loyal customers, friends and family for the wonderful support you have shown us for over 20 years."
Pereira has just opened a new business with her husband called Scarlett's Autism Therapy Centre.
The application to take over the space on York Road is by the business X-Golf that has franchises around Australia and New Zealand.
The Statement of Environmental Effects (SEE) said the venue will be where golf meets a sports bar for an entertainment package that has "exceptionally high customer satisfaction".
"X-Golf's success is underpinned by its best-in-class golf simulators which have unique competitive benefits protected by global patented technology," it said.
"Business drivers include private and corporate function entertainment, golf league competitions, professional golf lessons, secondary school golf clinics, golf memberships for regular golfers, and casual visits by small groups, families and individuals."
If approved, the site will have six simulators, along with a bar serving tap beer, wine, spirits and non-alcoholic beverages.
There will also be an ancillary café as part of the 540 square metre tenancy serving basic hot food from a commercial kitchen.
While most customers are expected to book, walk-in customers are welcome, with the proposed hours to be 10am to 10pm at the start of week, extending to 11pm on Friday and Saturday, and closing at 6pm on Sundays.
"X-Golf proposes a maximum number of patrons and staff using the facility will be 80, which is consistent with the existing restaurant," the SEE said.
"Based on other X-Golf franchises our peak trading hours would be from 5pm to 9pm weekdays, 10am to 9pm Saturdays and 11am to 6pm Sundays."
Big Swing Golf Penrith is another simulator venue that already operates on Mulgoa Road, Penrith.
The DA is currently being considered.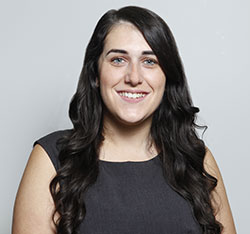 A graduate of Western Sydney University, Emily covers Local, State and Federal politics for the Weekender, as well as crime and general news.