The Federal Government has locked in controversial changes to the superannuation system in Australia, with less generous tax breaks for anyone with above $3 million in super.
Currently, earnings from superannuation in the accumulation phase are taxed at a concessional rate of up to 15 per cent. This will continue for all superannuation accounts with balances below $3 million.
From 2025-26, the concessional tax rate applied to future earnings for balances above $3 million will be 30 per cent.
This is expected to apply to around 80,000 people, and they will continue to benefit from what the government calls "more generous tax breaks" on earnings from the $3 million below the threshold.
The government did not hint at these changes in the lead-up to the last election. However, it must be noted the changes don't come into being until after the next election – potentially placing superannuation at the forefront of the 2025 election.
"Since coming to government, we've been upfront about the challenges facing the economy and the budget. We inherited a trillion dollars of debt as well as growing spending pressures in defence, health, aged care and the NDIS," said Treasurer Jim Chalmers.
"These challenges mean we need to make responsible budget choices to ensure generous superannuation tax breaks are better targeted and sustainable."
The adjustment does not impose a limit on the size of superannuation account balances in the accumulation phase. And it applies to future earnings – it is not retrospective.
"This modest adjustment to tax breaks for the biggest accounts is expected to generate revenue of about $2 billion in its first full year of revenue after the election," Chalmers said.
"This modest adjustment is consistent with the Government's proposed objective of superannuation, to deliver income for a dignified retirement in an equitable and sustainable way.
"Labor built the superannuation system. We will always protect it and make it stronger, because we want working people to have dignity and security in retirement."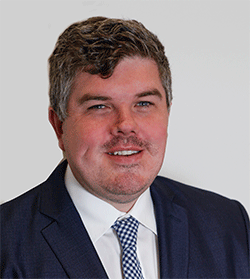 Troy Dodds is the Weekender's Managing Editor and Breaking News Reporter. He has more than 20 years experience as a journalist, working with some of Australia's leading media organisations. In 2023, he was named Editor of the Year at the Mumbrella Publish Awards.