The State Government will deliver long awaited safety upgrades to a notorious accident spot in Londonderry.
$15 million has been allocated to upgrade the intersection of The Driftway and Londonderry Road to deliver a new roundabout and an extra lane.
While Londonderry residents have been campaigning for improvements to the intersection for years due to multiple accidents and fatalities, the project will be part of $1 billion in WestInvest funding to upgrade flood evacuation routes.
A Transport for NSW spokesperson said Londonderry Road is a regional flood evacuation route that has been identified in the Hawkesbury-Nepean Valley Flood Evacuation Road Resilience Program.
"The upgrade of the intersection of Londonderry Road and The Driftway to a roundabout will improve road safety and accessibility at the intersection by slowing vehicles down and allowing better priority for all movements," the spokesperson said.
"Adding an additional lane southbound through the intersection will increase the capacity of the road in the event of a flood event, helping local residents evacuate safely."
The upgrade of the intersection will be delivered as part of Stage 1 of the New Richmond Bridge and traffic improvements project with early works set to begin shortly.
Main works will start in 2024 and are expected to take around 18 months to complete.
Premier Dominic Perrottet said that safe evacuation routes were vital after the extreme weather events.
"After unprecedented rain and consecutive flooding events across western Sydney, it is more important than ever that we provide the infrastructure needed to protect communities and ensure they have safe evacuation routes," he said.
"This important upgrade will boost capacity on this important evacuation route and support the new Richmond Bridge, which has been designed with increased flood resilience."
Londonderry resident Alana Wilson, who was in an accident at the site in 2019 and subsequently launched a petition to improve safety there, said she thought the plans would help.
"Just two weeks ago there was another accident there because people simply don't stop when travelling on The Driftway," Wilson said.
"With the Redbank estate getting bigger across the bridge and more subdivisions getting the go-ahead it will become busier, so it is needed."
Member for Londonderry Prue Car told the Weekender that she would ensure that the project is carried out successfully.
"Residents have waited for a long time for action on this intersection and I will make sure that this upgrade is actually delivered, not just another promise," she said.
It was also announced this week that Penrith City Council will receive over $13 million as on one of 35 metropolitan councils that will share $220 million worth of funding from the NSW Government to repair roads damaged by unprecedented rain.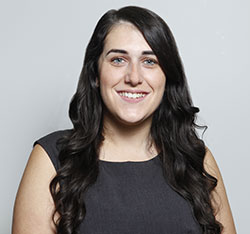 A graduate of Western Sydney University, Emily covers Local, State and Federal politics for the Weekender, as well as crime and general news.