Channel Nine will air never-before-seen footage of Penrith's 2022 Premiership run via a new documentary premiering this Sunday.
This three-part series, 'All the Way: Panthers' Title Defence' will take viewers on a journey through the highs and lows of the 2022 NRL Finals Series following the players, coaches, and staff as they work together to achieve premiership glory.
Narrated by Australian sporting icon Mick Fanning, the documentary features in-depth interviews from players and coaches, as well as never before seen footage from inside the coaches box, dressing room celebrations and an emotional grand final jersey presentation.
The series showcases the hard work and sacrifice that went into the team's preparation for the 2022 NRL Finals, including training sessions, strategy meetings and unreported injury concerns.
"On behalf of all at Panthers, we are thrilled to give fans a behind-the-scenes look at the hard work, dedication, and passion that went into the club's 2022 NRL Finals campaign," Panthers Rugby League CEO Matt Cameron said.
"Cameras were rolling throughout the entire finals series, capturing exclusive inner sanctum insights that occur inside a professional rugby league club.
"We are proud to share our journey and give fans an insight into what it takes to go all the way."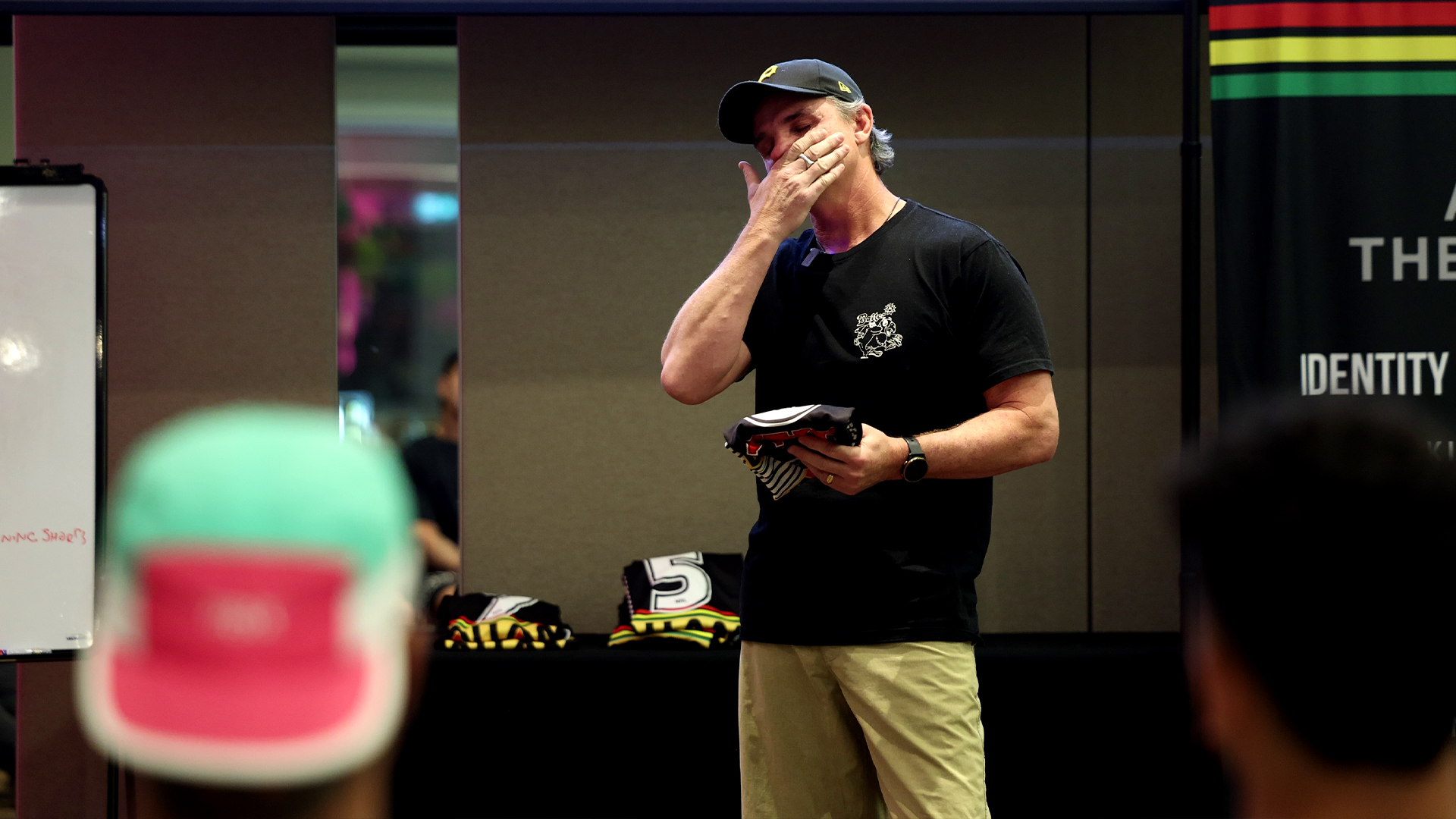 Channel 9 will air 'All the Way' on Friday, March 3 after the Panthers' opening round game against the Broncos on Friday Night Footy.
But 9NOW users can watch all three episodes from this Sunday.
"Nine is committed to delivering NRL to the widest possible audience and there is no better way to kick off the season than this behind the scenes look at the reigning NRL premiers," said Nine Wide World of Sports Head of Partnerships and Strategy, Simon Fordham.
"The Penrith Panthers style of play, dedication to excellence and their abundance of characters across their squad makes this must see TV. Viewers will get to go behind the curtain on 9Now to see what really makes them tick."