After more than a year of hard work from the team, Brisket Boys' restaurant within the Manufactor precinct on Castlereagh Road, Penrith, will finally be opening on Saturday.
Inspired by a love of low and slow American-style BBQ cooking, Mark Fitzgerald and Daniel Latty initiated the idea for Brisket Boys during the pandemic.
"Fitzy had become very passionate about that as a hobbyist around eight years ago, and I was getting to try a lot of his food because he'd invite us over, or he'd bring some offerings into the office," Latty said.
"It got to the point where I was suggesting we could do this, do that, but it wasn't until COVID was kicking in that we had time on our hands and a couple of drinks to marinate the ideas that we decided we would maybe do something."
It was after this that Darren Latty and Derry O'Donovan came on board to bring the vision to life, but not before heading to Texas for inspiration.
"They do something over in the States called the 'Texas Monthly Top 50 BBQ Places', so we just circled the top 10 and said, let's go to all of them," Daniel said.
"Of the 10, I think we went to nine, and probably seven of them were just open arms, and about six gave us undivided attention, full tours, invited us to come early – it was unbelievable."
In addition to learning more about cooking, they also took on board the Texas BBQ culture.
"We got a lot out of that in terms of the community – everyone's there to help each other out. They don't see it as competition, it's a healthy partnership," Fitzpatrick said.
"Even the community, when you're standing in line at the restaurants, some for up to four hours, people will have a chat together, and we love that, so we want to bring that here."
It's in this way that the trip has also influenced the restaurant itself, with the layout and seating designed to cultivate this sense of community.
"At one point, we rang up home and the builders were about to start, and we just said, 'You know what, stop, we're going to change things', because the experience we had, we hadn't really prepared for. You don't really see that in the magazines," Daniel said.
When it comes to the menu, many may be familiar with Brisket Boys' standards of cooking, with their popular food truck becoming a Penrith staple since it opened in May last year, making appearances at the NRL Grand Final, the CBD Christmas Tree Lighting and the DrinkWest commercial shooting.
Though the team, including mentor Wes Griffiths, assure the quality will be just the same, there will be more than a few new options for regulars. For first-timers, Fitzpatrick has a few recommendations.
"Brisket is king here, but it's not everyone's cup of tea, so we're going to have a range of proteins, with one of the most surprising being the turkey chicken – it's easy to make it dry and unpleasant, but our turkey chicken is to die for," he said.
"The jalapeno and cheese hot link is also out of this world, that's probably the thing we get the most comments on."
For Saturday's grand opening, the boys have organised entertainment such as live music and a mechanical bull to accompany the great food, with the hope to continue bringing the local community quality barbeque and a good time for years to come, just as they've been able to through the food truck.
"There have been some tough days, heartache, blood, sweat and tears throughout the process, but we're here now, it's going to be worthwhile, and we appreciate everyone's support along the way," Fitzpatrick said.
Though they're offering a $50 voucher for the first 50 orders, the team ensures they'll be serving through the day from 11am.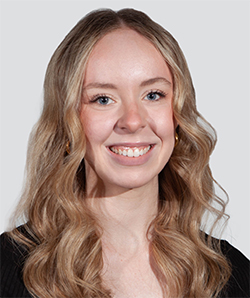 Cassidy Pearce is a news and entertainment journalist with The Western Weekender. A graduate of the University of Technology Sydney, she has previously worked with Good Morning Macarthur and joined the Weekender in 2022.