Growing up in India, Dilip Saha had a dream to one day live in Australia for the rest of his life.
That dream became a reality for the St Marys resident and his family this week when they officially became Australian citizens on January 26.
The 52-year-old studied and ran a business in Kolkata, India, before getting married to his wife Soma in 1998.
Wanting to explore the world and provide more opportunities for their son Subham, who was 18-months-old at the time, the family made the move to New Zealand and acclimatised to the culture over 10 years.
"My dream was always to move to Australia or even New Zealand if I had the chance because I loved the sound of the people and am a nature lover," Saha said.
"Once in New Zealand, my wife's brother lived in Sydney and said the countries were like brother and sister, so we had to move."
After having his second son, Priyam, in New Zealand, Saha travelled to Australia to get a real feel for the culture before deciding to call it home for good.
"We came a few times to travel in 2007 and 2010, then on November 20, 2011, we permanently moved to Australia," he said.
"We lived in Merrylands from 2011 until 2017 and from 2018 onwards we have been living in St Marys."
Embracing the positives of the area, Saha told the Weekender that he is happy with his choice to live in St Marys.
"Some people have negative opinions about the area, but I think it is very good, it is safe, and the community is nice," he said.
"There are huge developments going on, the new airport is going in and people are working and happy, so we will stay here."
Working in security as a part of warehousing operations and his wife in customer service, Saha enjoys his job along with the outdoors and culture in the city.
Also becoming a citizen on Australia Day, Saha's eldest son now lives in Adelaide working as an IT engineer after graduating from the University of Western Sydney in Kingswood.
It is a career progression that Saha attributes to living in Australia.
"We are very happy to be citizens and we thought it would be good to have it, so our kids get better opportunities with school and work," he said.
"Our third and youngest son was born in Australia, but we needed it for our older two. It is a lovely country, and we are celebrating that we get to live here forever."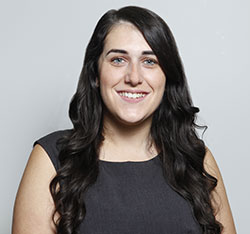 A graduate of Western Sydney University, Emily covers Local, State and Federal politics for the Weekender, as well as crime and general news.