NSW Labor says it is putting politics to the side and calling for bipartisan support to make sure that women's health is made a priority.
Opposition Leader Chris Minns was in Penrith on Tuesday to announce that Labor would invest $60 million over three years and $100 million over the next five years to women's health centres across the state.
This funding would double the current funding for the Women's Health Centre Program that provides specialised health care services to more than 50,000 women across the state each year.
"There are 20 of these centres in NSW at the moment, they have been operating for 40 years across this state and we have been so impressed with their track record but there hasn't been a real increase in funding for these centres for many years," Minns said.
"We've been hearing stories this morning about the work that these organisations have done for many years but having to pull down the number of staff they have got on the books because of funding uncertainty. We don't want that situation to reoccur if Labor wins the next election."
The investment in the centres will also relieve pressure off emergency departments and GPs and for every dollar spent, $1.71 is saved in hospital and primary healthcare costs.
CEO of Penrith Women's Health Centre Kath Skinner said the funding would ensure that they don't have to close their doors and can "plan for their future".
"Penrith Women's Health Centre and all women's health centres provide client centred, trauma informed, evidence based health care services and domestic violence services," Skinner said.
"We have had to move in Penrith to this location and embrace commercial rent reality. How does any board or management committee have confidence to sign a lease when your core funding could be for a shorter period than your lease?" Skinner said.
Hoping to make the policy bipartisan in the lead-up to the election, Minns also said he thought the NSW Government's plan to quadruple the number of electronic ankle bracelets to track domestic violence offenders is a "good initiative".
"Any initiative in this space is welcome and we regard one life lost as a result of domestic violence as one life too many," he said.
"It's time that governments and political leaders come together, put politics to one side and focus on throwing our support behind those initiatives."
Labor candidate for Penrith Karen McKeown told the Weekender that the money would be an "absolute game changer" that will provide benefits for women and their families in the area.
This comes as Premier Dominic Perrottet announced on Monday in Jamisontown that, if his government wins the election, people could access information on if their partner had previous domestic violence convictions through the Right To Ask Scheme.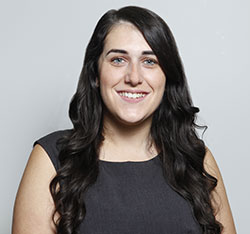 A graduate of Western Sydney University, Emily covers Local, State and Federal politics for the Weekender, as well as crime and general news.