Belinda McWilliams will be One Nation's hope to secure the seat of Penrith in the upcoming State Election.
The Kingswood resident was launched as the candidate by Mark Latham and Rod Roberts at a party event on Thursday at Penrith Paceway.
"I studied law back in the '90s, worked as a builder's labourer, did landscaping, worked for One Nation and now I am an estimator for a stainless-steel company in Penrith," McWilliams said.
"My two kids are grown up now, but I understand the struggles of cost-of-living and the importance of education and making it fair for everyone, which is a focus of ours."
With rapid growth occurring in the area, McWilliams believes that people's interests need to be represented by locals rather than "career politicians".
"We need real people to speak and represent Penrith in parliament and look at things such as infrastructure as we can't keep developing," she said.
"I want to look at how we deal with crime in the area and the trauma of the victims. I am also against the moving of the Paceway for the stadium on that site."
You should expect to see a lot of McWilliams in the lead up to March 25 as she's taken leave from her job to focus on campaigning.
"I'm trying to get out into the community every day and visit different shopping centres, so people can see my One Nation shirt and what we're about," she said.
"I encourage people to approach me, to tell me what they want at a state level, or they are welcome to email me at [email protected]."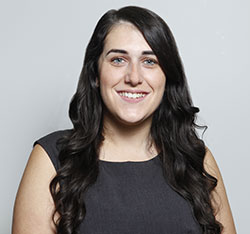 A graduate of Western Sydney University, Emily covers Local, State and Federal politics for the Weekender, as well as crime and general news.