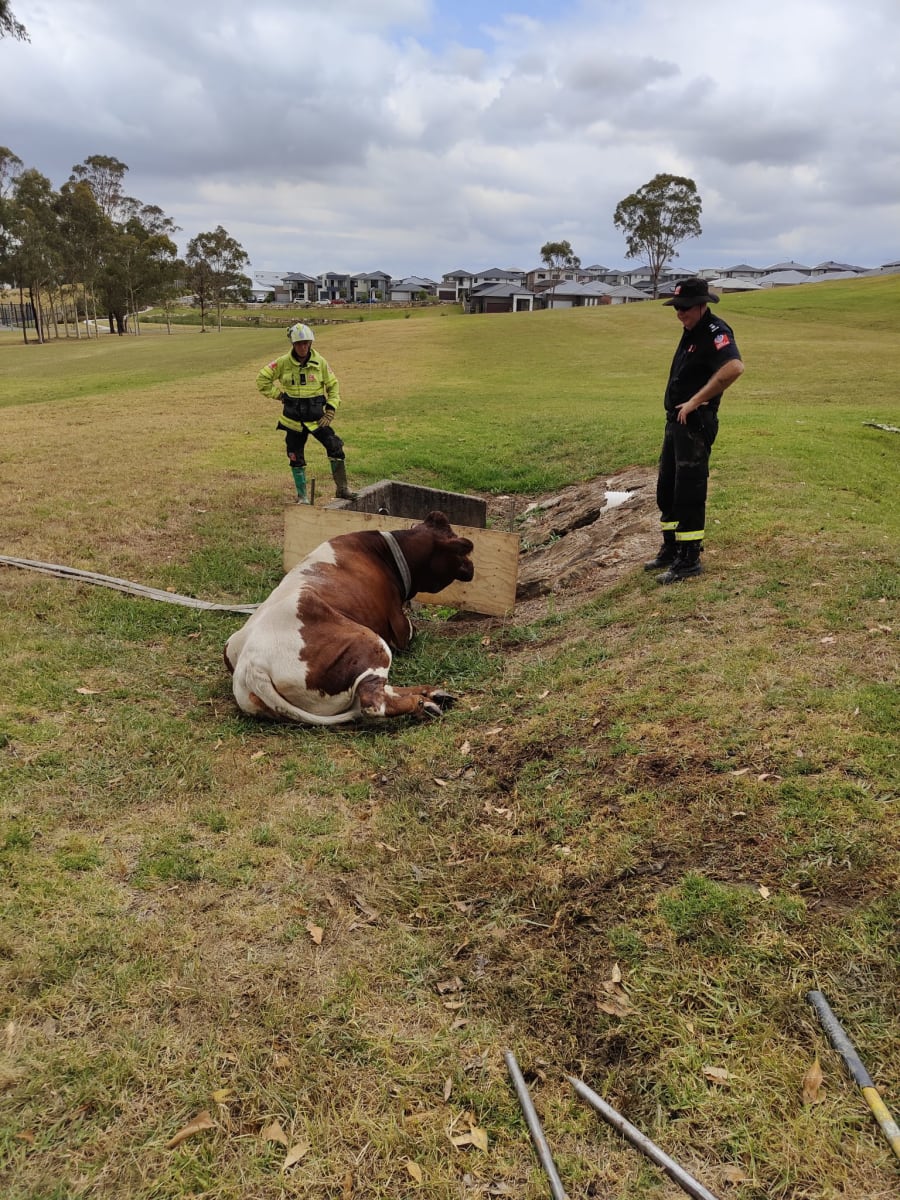 A confused cow has sparked two Fire and Rescue NSW emergencies in 24 hours in the local area.
The cow was first spotted on the loose in a shopping centre at Caddens last night, prompting an emergency response from a crew from the St Marys Fire Station.
Faced with a quandary, the firefighters hatched a plan with Police and wrangled the wayward animal.
They left her for safe-keeping overnight in the grounds of the nearby Western Sydney University.
Around 10.30 this morning, another emergency call was issued when the cow had become stuck up to its stomach in mud in a dam on the campus.
This time a crew from Ropes Crossing Fire Station attended the scene, along with NSW Police and Campus Security.
The firefighters used a 38mm fire hose to fashion a makeshift lasso which they threw around the cow's neck and gently eased her out of the mud.
The crew, concerned about the cow's exhaustion levels and inability to stand, stayed with the animal until she recovered from the ordeal.
The mystery surrounding the cow's origin and its owner continues.