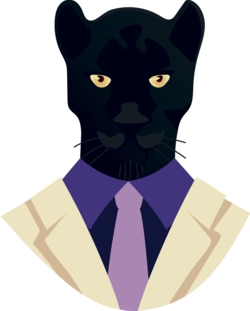 Changing of the guard
There will be some new faces as part of the Pantherettes squad this year following auditions earlier this month. Several long-term cheerleaders are hanging up their pompoms, including 'Gogglebox' star Vestal Delpechitra, who has been with the Panthers for the last six seasons.
Jessie Sciberras is also leaving the squad after seven seasons. There's also a couple of returns – including Chloe Carter (pictured) who is back in the squad for the first time in a few years.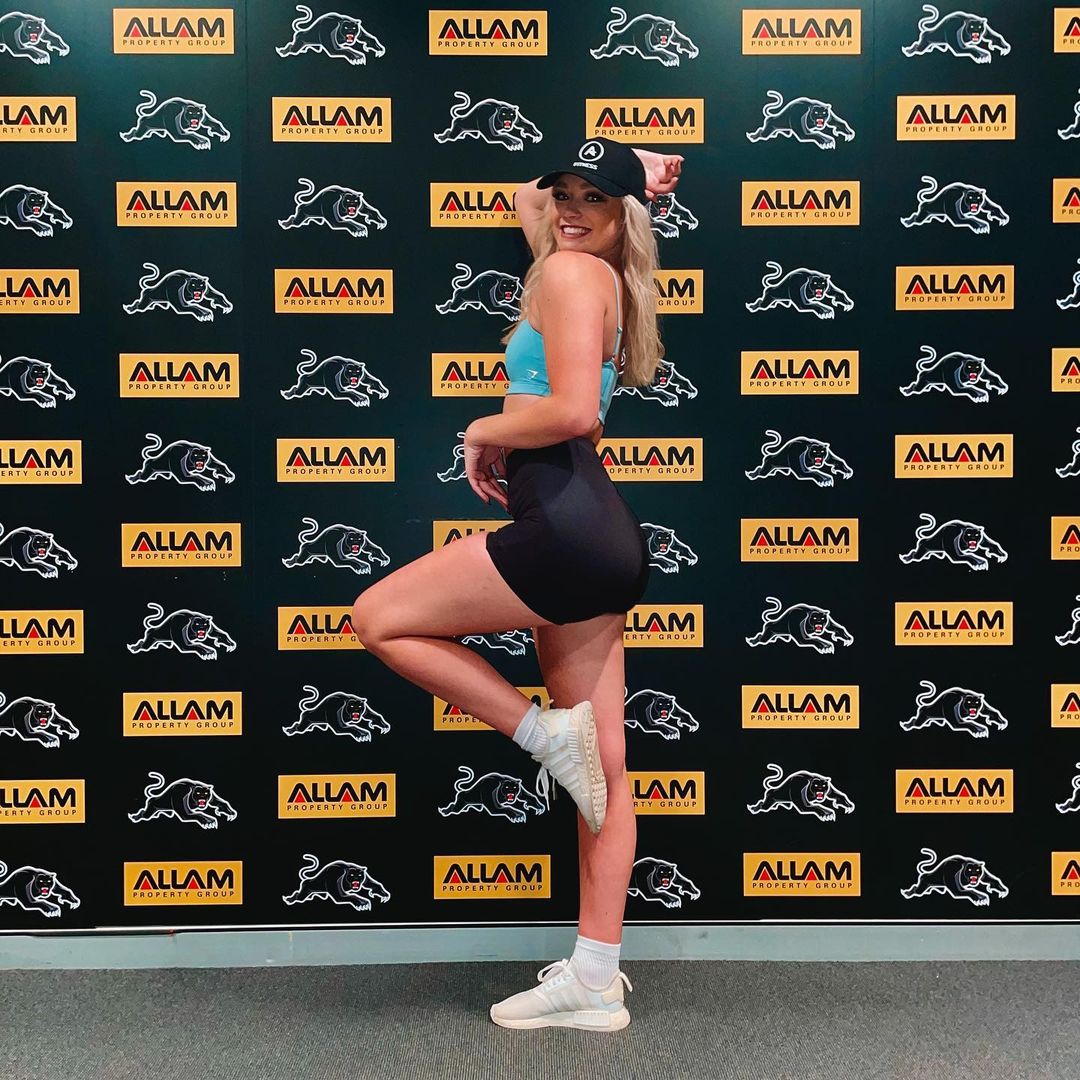 May Day
Former Penrith utility Tyrone May looks set to return to Australia, with reports linking him to the Bulldogs. May left the Panthers after an array of unsavoury incidents, but Canterbury General Manager Phil Gould has always been one for a redemption story.
Leniu linked to Bulldogs
The rumour mill is in overdrive this week with reports that Canterbury's raid on the back-to-back Premiers is to continue, with Spencer Leniu now linked to the club. Leniu is off-contract at the end of the season and after initially being somewhat out of favour at different stages of the last couple of years, Penrith is keen to keep him.
As has been the case with a number of players, the Panthers won't be caught out paying overs – and if Leniu is offered big money by the Bulldogs, there's every chance he could depart.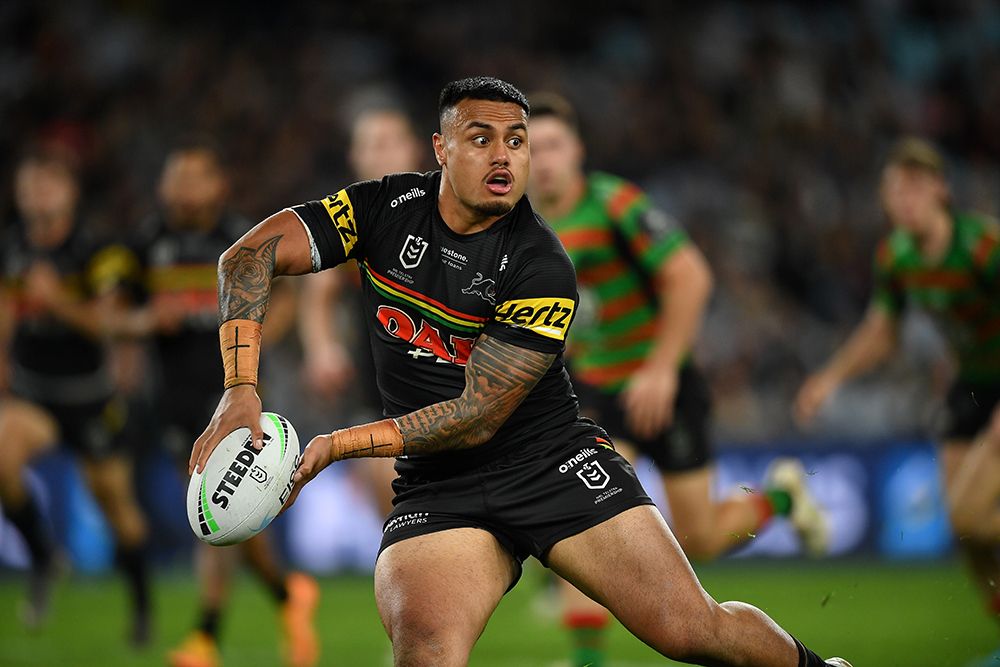 Crichton a Bulldog
As expected, the Bulldogs have confirmed the signing of Stephen Crichton on a four-year deal.
"The Canterbury-Bankstown Bulldogs are pleased to announce that Stephen Crichton has accepted a four-year deal that will see him join the Canterbury-Bankstown Bulldogs from the 2024 season onwards," the club said in a statement last Saturday.
Cash on the table
Stephen Crichton will never know Penrith's final offer for his services. The centre called coach Ivan Cleary to inform him of his departure 24 hours before the deal was to be tabled.
In Crichton and his management's eyes, the horse had bolted in terms of staying at Penrith after months of back and forth, and at times stalled negotiations. It may not have shifted anything, however, with Penrith's offer believed to be about $100,000 less per season than what was being offered at Canterbury. Regardless, I'm constantly told the deal with Canterbury was done back in December despite all the talk at the start of the year.
With suggestions that Crichton is leaving Penrith with a sour taste in his mouth, one question does emerge – is there a chance he'll actually leave the club early in a mid-season switch? Plenty would have to play out for that to happen, but just quietly, I wouldn't rule it out.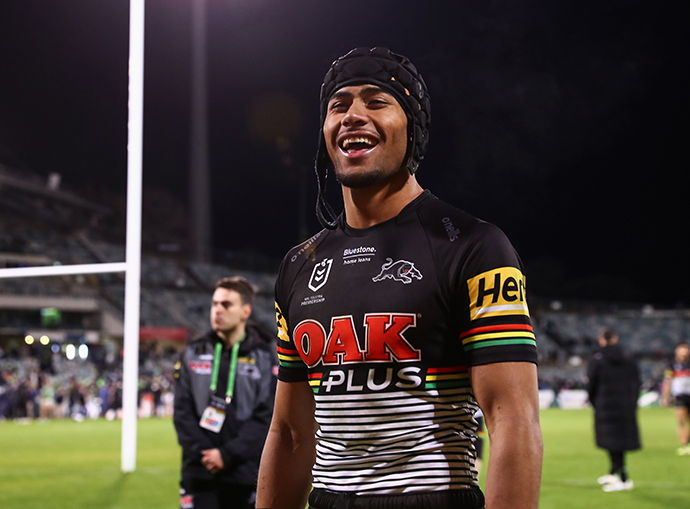 Frank's new gig
Former Panthers forward Frank Puletua landed a new gig just before Christmas. He's been appointed as the new General Manager of Oceania Rugby and starts in the new job next week. Oceania Rugby is one of six regional associations of World Rugby, responsible for representing the interests of its Members.
Free entry to trial
Like in previous years, Panthers Members will receive free entry to the trial match against Parramatta on February 11. Kick-off is at 6pm, with this game also to be broadcast on Fox Sports. Members don't get their usual seats for this game, as it's treated as a general admission event.
Members are reminded that they need to purchase tickets to the World Club Challenge separately, as this is not included in their Membership. Both pre-season trials will be part of the NRL's new pre-season challenge, the details of which, including a novelty points system of sorts, were confirmed earlier this week.
Battle of the West
Panthers fans should note that tickets for the game against Parramatta at CommBank Stadium on Thursday, March 23 are now available through the Ticketek website.
Got some goss?
If you've spotted a player out and about, or you've got some Panthers news to share, make sure you email me at [email protected].