A man accused of sending 44 hostile voicemails after a job rejection plans to fight the allegations.
Misheck Mukonoweshuro, 37, appeared in Penrith Local Court last week charged with using a carriage service to threaten to kill and stalking/intimidating with the intent of causing the alleged victim to fear physical or mental harm.
It is alleged that he applied for a position with a psychologist and rehab provider in the Penrith area in 2020.
According to the defendant, who was represented by a lawyer, Mukonoweshuro, from Dulwich Hill, obtained a Bachelor of Science (Occupational Therapy) from the University of Zimbabwe before he moved to Australia in 2017.
However, some missing details regarding his professional accreditation made him the unpreferred candidate.
In the months that followed, it is alleged that the 48-year-old victim received a number of frightening voicemails from Mukonoweshuro's phone which caused him to fear for his personal safety and the safety of his wife and children.
He says he presented with his wife to report the incident to police in Ulladulla in 2021.
Six of the voicemails from the alleged accused were heard by the court.
"Delusional white c**t. By the end of 2021 you will be dead. F**k you," one voicemail said.
"I'm going to bring my knives out. Let's fight to the death".
When called into the witness box, Mukonoweshuro blanketly denied the allegations.
When asked to provide his mobile phone number to the court he refused "for privacy reasons".
He told the court that he did not apply for a job and has no tertiary education.
"There are lots of people in Zimbabwe with that name," he said.
Mukonoweshuro was represented by a lawyer who testified his "good character" to Magistrate Stephen Corry.
"He [Mukonoweshuro] has no criminal record and is a naturalised citizen… He made an affirmation and gave evidence," the told the Magistrate.
Mr Mukonoweshuro is due to reappear in court on Wednesday, February 15.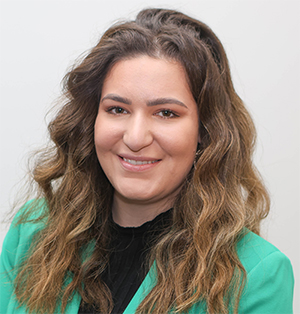 Formerly with the ABC, Makayla is a graduate of Western Sydney University. She covers a variety of news topics for the Weekender, including courts.