The Penrith community's Food Organics Garden Organics (FOGO) efforts are helping contribute to a circular economy, with recycled organics being used as topsoil dressing on local sporting fields.
Penrith City Council has been on site at Caddens Oval in Claremont Meadows and Mulgoa Rise Fields in Glenmore Park, spreading more than 350m3 of nutrient-rich top dressing recently, largely made up of recycled FOGO material.
Penrith Mayor Tricia Hitchen commended and thanked residents of the City for their ongoing commitment to separating their weekly food and organic waste.
"Council is really impressed by the Penrith community's consistent FOGO efforts – this resurfacing project is tangible proof that what our residents are doing at home is working and directly benefiting our community," Cr Hitchen said.
"The high-quality FOGO compost being used as top dressing on our local sporting fields will improve the soil quality and promote healthier growth.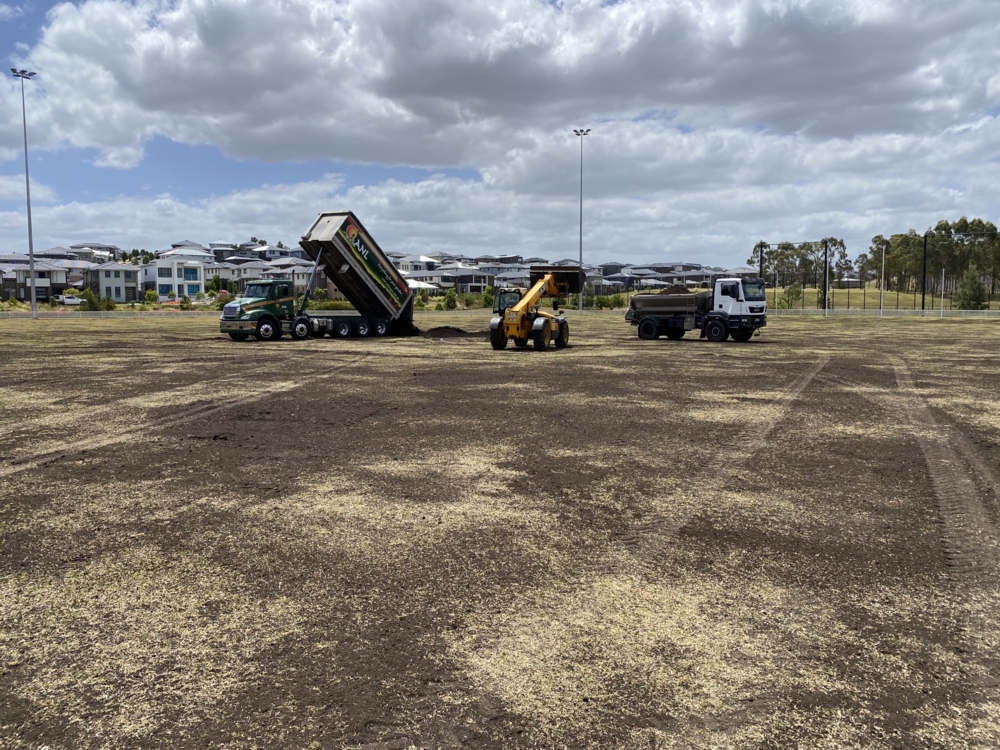 "This compost also helps retains moisture which is great for the warmer months especially as we will use less water, meaning the benefits of recycling FOGO material are far-reaching for our community."
Council has been working closely with Australian Native Landscapes (ANL) to prepare this quality top dressing, which combines FOGO material with a mix of other organic waste matter.
Penrith was the first metropolitan council in Sydney to implement FOGO. From August 2009 to June 2022, Council composted more than 400,000 tonnes of FOGO that was diverted from landfill.
In the 2021-22 financial year, Council composted over 41,000 tonnes of FOGO waste material.
"Penrith has always been a leader in this space and is still one of only a few councils in Sydney using the FOGO system," Cr Hitchen added.
"This is a big win for our community and Council thanks our residents for their continued support."