At the end of a long list of product shortages seen by hospitality venues over the past two years, it's now potatoes that are under the pump, with fans of hot chips preparing to go without for the rest of the summer.
Caused by constant wet weather and flooding dramatically impacting Australian growers' yields, cafes and restaurants have been coping with potato shortages for a few months. Now, in the heat of summer, they're starting to feel the burn.
For Phil Hallani, owner of Percy Plunkett and Fish Fish, said that both of his businesses have been impacted by the shortages.
"The raw potato has been okay to find, but the problem is, for example, the hash browns that we sell at Percy's have been non-existent, and we've been constantly finding different suppliers to get us through," he said.
"With Fish Fish, we do everything cut to order, but the problem that's happened is, with the chips, prices have gone through the roof, and there's a shortage. I just got a message today saying that we're only going to get half the amount of chips that we ordered, but we've just got to make it work."
Though Hallani assures he'll never compromise on quality when it comes to his chips, some inconsistencies may be noticed by consumers.
"Chips, in any business, it's so important, but I'm finding now, we're having to change chip brands often, so you're not getting that consistency that you'd normally get with your business," he said.
"We've been very lucky because we've been able to maintain the quality and it hasn't been very noticeable, but we use the thick cut chips for our fish and chip shop, and I think if over the next few weeks there's a big shortage of that, we might have to change to the thin fries."
Despite this, Hallani has ensured that he stick it out when it comes to price.
"When we opened Fish Fish, our price of chips have doubled in the space of nine months, and that's okay, but we can't pass on that cost to the customer," he said.
"We have to absorb the cost, because we know that eventually the price is going to drop, but you can only do so much when a huge chunk of your business is hot chips."
Luckily, the end is in sight, with the shortages set to end in the coming months.
"We're in the business of problem solving, so we've always got to find a way to get around it," he said.
"I think we'll always be okay and we'll make it work, but they think by March there'll be a little bit of relief, so we're holding out until then, and then we'll go from there."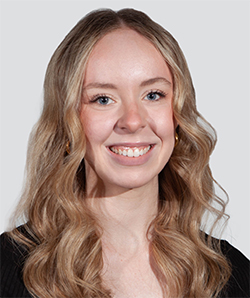 Cassidy Pearce is a news and entertainment journalist with The Western Weekender. A graduate of the University of Technology Sydney, she has previously worked with Good Morning Macarthur and joined the Weekender in 2022.